Justin Grant Niswander
Senior Associate
New York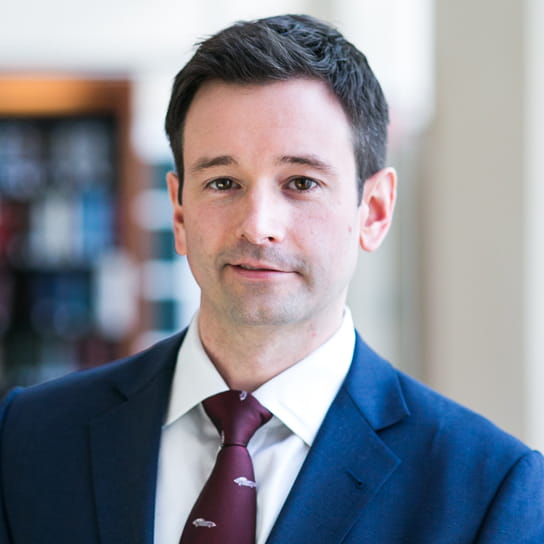 Justin Niswander focuses on the financing, development, purchase, and sale of infrastructure and energy projects. He also helps clients on strategic alliances, joint ventures, and corporate structuring in the natural resources and infrastructure sectors.
Justin has worked on sizeable cross-border deals in the U.S., Europe, Africa, Southeast Asia, and the Middle East, giving him an understanding of clients' challenges in working globally. He has represented sponsors, financial institutions, strategic investors, national governments, and multinational corporations across a range of assets and services, including solar, hydro, transportation, power, petroleum, and liquid natural gas (LNG).
During a sabbatical from private practice, Justin lived and worked in Iraq, where he advised international banks, oil companies, multilateral agencies, and other clients on their investments and operations in-country. Before joining Hogan Lovells, Justin worked at another global law firm.
Representative experience
Advised senior lenders supporting a team bidding for a light rail public-private partnership in the U.S.
Advised Statkraft on all aspects of the €1bn development and installation of hydropower dams.*
Advised on development of Leviathan, one of the largest offshore natural gas discoveries of the decade, and a proposed partial sale of the asset for US$2.7bn.*
Advised U.S. and European energy companies in their negotiations with the governments of Angola, Cyprus, Iraq, Kurdistan, and Yemen.*
Advised a sovereign wealth fund on the acquisition of a publicly listed energy company for US$2.2bn.*
Advised Total S.A. on the sale of an interest in an offshore upstream asset to Inpex Corporation for US$1.1bn.*
Advised a consortium of three sovereign wealth funds on the purchase of a stake in a U.S. energy company's portfolio valued at US$8bn to US$10bn.*
Advised sponsors on a syndicated financing for the construction and installation of solid oxide fuel cells across four U.S. states.
*Matter handled prior to joining Hogan Lovells.