Julie Brill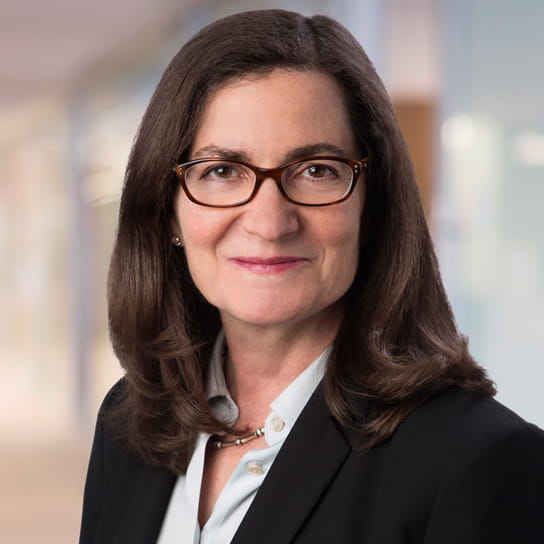 Practice Group
Regulatory
Julie Brill is at the forefront of data protection, privacy, and cybersecurity law. As partner and co-leader of the Global Privacy and Cybersecurity Practice Group of Hogan Lovells, Julie's keen intelligence and reservoir of knowledge helps clients navigate complex rules around data security.
Prior to joining Hogan Lovells, Julie was appointed to the U.S. Federal Trade Commission (FTC) by President Obama and unanimously confirmed as a commissioner in 2010. Julie established herself as a champion of the consumer's right to transparency, notification, and privacy, and emerged "as the Commission's most important voice on Internet privacy and data security issues," "one of the top minds in online privacy," and one of the top government players "leading the data privacy debate."
While serving as Commissioner of the FTC, Julie became one of the key U.S. regulators on advertising law, including ad tech, native advertising, and other cutting-edge ad issues. Julie has also been recognized as one of the nation's top antitrust officials, particularly in the area of healthcare and hi-tech. After her trailblazing decision in ProMedica was upheld by the Sixth Circuit, Julie was named one of the 50 Most Powerful People in Healthcare.
Julie has long been at the forefront of emerging regulatory issues. Prior to serving as FTC Commissioner, she was the Senior Deputy Attorney General and Chief of Consumer Protection and Antitrust for the North Carolina Department of Justice. Julie has also been a Lecturer-in-Law at Columbia University's School of Law. Before serving as Chief of Consumer Protection and Antitrust in North Carolina, Julie served as an Assistant Attorney General for Consumer Protection and Antitrust for the State of Vermont for over 20 years.
Julie's contributions to the privacy, advertising and competition arenas have been widely recognized nationally. The National Law Journal named her a 2016 Trailblazer in Cybersecurity and Data Privacy. She was also named the 2014 Privacy Leader of the Year by the IAPP, one of eight "Government Stars" among "2015 Attorneys Who Matter," and a Politic365 "Game Changer" for leaving an "indelible mark" on her field. She received the New York University School of Law Alumna of the Year Award from New York University School of Law. In addition, she was recently elected to the American Law Institute, the leading independent organization in the United States producing scholarly work to clarify, modernize, and improve the law.
Since transitioning from public service to private practice in March 2016, Julie has continued to blaze trails, using her voice, knowledge, and forward-thinking ideas to help companies around the globe navigate the complex rules surrounding the use of data. In addition to her leadership role at Hogan Lovells, she is a frequent speaker and author on emerging privacy and cybersecurity issues.
Julie graduated magna cum laude from Princeton University, and from New York University School of Law, where she had a Root-Tilden Scholarship for her commitment to public service.
"...there's a respect for what the FTC has done because of... Brill's articulate and pragmatic communication of [its enforcement efforts]..."
"...she gives everyone a fair shot... she's incredibly fair, very thoughtful."
2017
Privacy & Data Security (Nationwide)
Chambers USA
2017
Media, Technology, and Telecoms: Cyber Law (Including Data Protection and Privacy), Next Generation
Legal 500 US
2016
2016 Trailblazer in Cybersecurity and Data Privacy
The National Law Journal
2016
100 Most Influential in Business Ethics Jan 2016
Ethisphere
2015
Government Stars
Ethisphere, Attorneys Who Matter
2015
Top 50 Influencers on Big Data
Onalytica
2014
School of Law Alumna of the Year
New York University
2014
50 of the Most Powerful People in Healthcare
Becker's Hospital Review
2014
Privacy Leader of the Year
International Association of Privacy Professionals
2013
Game Changers
Politic365
Latest thinking and events
Published Works
Internet Platforms and Competition Policy event, Computers & Communications Industries Association
Events
25 October 2016
Washington, D.C., United States
Hogan Lovells Publications
Global Media and Communications Watch