Jonathan S. Kahan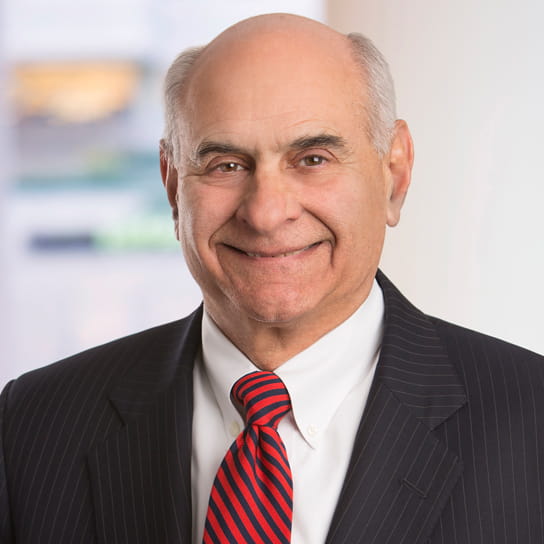 Practice Group
Regulatory
With more than 40 years of legal experience, Jonathan Kahan is an industry leader in obtaining FDA market clearance of novel medical devices for medical technology and diagnostics companies. He also advises on post-market compliance matters.
Jonathan helps clients navigate complicated regulatory processes, including those related to combination products such as combinations of devices, drugs, biologics, and human tissues. He authored the leading text on medical device law, Medical Device Development: Regulation and Law; (Parexel 2014).
Jonathan is co-director of the firm's Medical Device Practice Group and an adjunct professor who teaches medical device law at the George Washington University Law School. He is also the general counsel of the Association of Medical Diagnostics Manufacturers.
Jonathan is highly ranked by Chambers as well as all other rating services, and has been consistently included in Washington, D.C. Super Lawyers and Washingtonian Magazine's Top Lawyers in D.C.
Representative experience
Assisted client in obtaining premarket approval (PMA) for a novel medical device to treat brain cancer.
Assisted client in obtaining a Humanitarian Device Exemption approval for a novel device that brings sight to patients blinded by retinitis pigmentosa.
Represented a medical device client in resolving a civil money penalty proceeding brought by the FDA.
Assisted client in obtaining de novo reclassification for a novel pill camera for imaging lesions in the colon.
Assisted client in obtaining 510(k) clearance for multiple proton beam therapy systems.
Assisted client in obtaining PMA for a novel gastric balloon system for the treatment of obesity.
Assisted client in the filing of a Request for Designation with the FDA OCP and obtaining a favorable device jurisdictional ruling.
Advised client regarding whether clinical decision software was regulated by the FDA as a medical device.
2006-2017
Healthcare: Pharmaceutical/Medical Products Regulatory (District of Columbia)
Chambers USA
2017
Life Sciences: Regulatory/Compliance (Nationwide), Recognised Practitioner
Chambers USA
2014-2015
Food and Drugs
Washington, D.C. Super Lawyers
2015
FDA Law
Best Lawyers in America
2013-2015
Most Highly Regarded Firms for Life Sciences
Who's Who Legal
2009-2011, 2013
FDA
Washington, D.C. Super Lawyers
2009-2014
Washington's Top Lawyers: Food and Drug
Washingtonian
2011
Handbook, Recommended Specialist in 'Life Sciences: Regulatory'
PLC Which Lawyer?
2013
Regulatory Star
LMG Life Sciences
2011-2012
Regulatory: Medical Devices
PLC Life Sciences Cross-border Handbook
2009
Leading Lawyer in Regulatory: Medical Devices
PLC Life Sciences Cross-border Handbook
2004
Medical Device & Diagnostic Industry, Hundred Notables of the Medical Device Industry
Latest thinking and events
Hogan Lovells Publications
Medical Device Alert
Hogan Lovells Publications
Medical Device Alert
Hogan Lovells Publications
Medical Devices / Pharmaceutical and Biotechnology Alert
Hogan Lovells Publications
Medical Device Alert
Hogan Lovells Publications
Medical Device Alert
Hogan Lovells Publications
Medical Device Alert