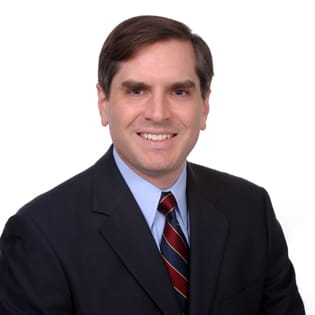 Jonathan Echmalian understands the aviation business, knowing that timeliness, flexibility, and creativity are musts in this fast-paced, highly competitive, but heavily regulated industry. To enable clients to achieve their business objectives, Jonathan develops and maintains close cooperative relationships with key government regulators. He is also actively involved in government/industry working groups that help shape aviation policies important to our clients.
Jonathan brings more than 25 years of aviation regulatory experience to Hogan Lovells. As a senior professional in our Aviation Practice Area, he helps airlines and international aircraft operators navigate through the complexities of doing business (and flying) in North America, in strict compliance with the requirements of the agencies that oversee aviation. These agencies include the U.S. Department of Transportation (DOT), Federal Aviation Administration (FAA), Transportation Security Administration (TSA), U.S. Customs and Border Protection (CBP), Canadian Transportation Agency (CTA), and Transport Canada, among others.
Jonathan has worked with numerous on-demand global business jet operators, passenger airlines, and scheduled and charter all-cargo air carriers, including several start-ups. He frequently addresses issues and approvals around DOT traffic rights for scheduled and charter service, including first-time applicants; FAA/Part 129 operations specifications, both new applications and opspecs maintenance; CTA licensing and tariffs; Transport Canada FAOC applications; CBP facilitation issues and landing rights; Visa Waiver Program (VWP) carrier approvals; cabotage compliance; fare advertising compliance; U.S. air carrier fitness issues; and analyses of DOT, FAA, and CBP regulations affecting clients' business proposals.
Education and admissions
Education
B.A., The State University of New York, University at Buffalo, summa cum laude, 1991
Representative experience
Assisted airlines from China, India, Japan, Korea, and Russia in obtaining DOT authority for their first scheduled passenger flights to the U.S.
Assisted more than 30 air carriers in obtaining and maintaining Part 129 (foreign) operations specifications issued by FAA international field offices.