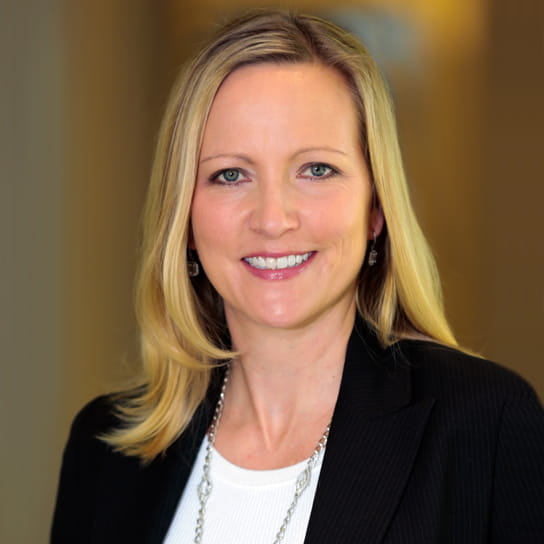 Years before the commercial drone industry was taking off (pun intended), Gretchen West was already at the forefront of the unmanned systems industry, advocating on behalf of the global community to reduce barriers to enable operations and use.
As a senior director in the Global Unmanned Aircraft Systems (UAS) practice group, Gretchen's focus on innovation and technology has helped clients navigate business and market entry strategies, find value-added capabilities to ensure successful operations, and understand the regulatory environment and associated challenges.
Widely recognized as a pioneer in the commercial drone market and other emerging technologies, Gretchen is co-leading efforts to change the future of how technology influences policy. With experience across multiple industries – defense, civil, and commercial – Gretchen brings a wealth of knowledge and experience to our clients and also is highly networked and gifted at bringing companies together to expand market opportunities.
As the industry shifts and policy issues around transportation change, Gretchen actively adjusts her focus. She is helping to establish our new Transportation practice and scaling this practice across the aviation and emerging technologies spheres. Gretchen will be a key player in helping the transportation practice provide clients with broader capabilities around autonomy and emerging technologies.
Featured in over 100 print and TV media outlets including NBC, CNN, MSNBC, Fox News, Fortune, Forbes, Politico, The New York Times, The Washington Post, NPR, and more, Gretchen has educated various industries on the benefits of many frontier technologies enabling our clients to understand, grow, and succeed. As a former east coaster, she represented the unmanned systems industry in front of Congress and other federal agencies providing testimony, briefings, and educational presentations.
Now plugged into Silicon Valley and working with the movers and shakers in technology for our firm, she also serves as the co-Executive Director for the Commercial Drone Alliance, which is breaking down barriers and advancing drone use for end users through development of technology solutions. And once again enabling technologies to help our clients grow and succeed.​
Education and admissions
Education
M.B.A., The George Washington University, 2004
B.A., University of Richmond, 1996