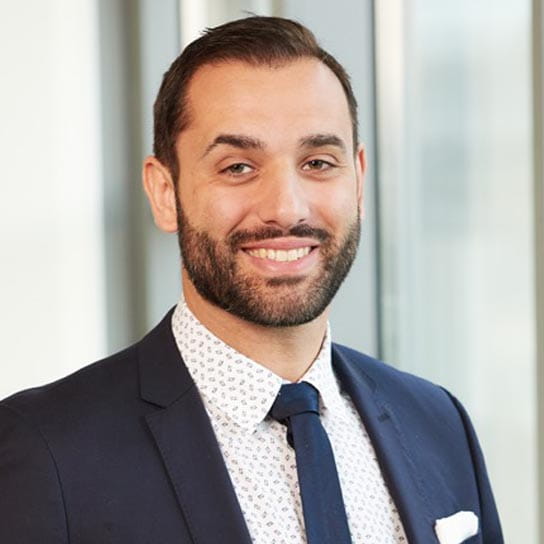 The "really excellent" Gianni De Stefano at Hogan Lovells is one of the most highly regarded practitioners in our research. He is "a delighted to work with" according to peers, who praise his "amazing energy" and "fantastic analytical skills"


Who's Who Legal Future Leader Competition Law, 2018
12 years of experience in the antitrust and competition law arena in Brussels enables Gianni to help clients find solutions to the most complex antitrust issues they face – globally, in Europe, in certain Member States (including Italy and Belgium) and in other regions such as the Middle East.
Gianni regularly manages global teams for in-depth (Phase 2) merger cases (including the General Electric/Alstom Energy case, which dealt with an unprecedented array of substantive, procedural, jurisdictional and political challenges in over 30 jurisdictions) as well as some of the most complex global cartel investigations (Air Cargo, Automotive, Batteries, Video Tapes, and Smart Card Semiconductors).
In recent years Gianni has been developing in-depth expertise in the life science (pharmaceuticals and medical devices) and automotive (e.g., OEMs and insurers) industries. He has also started focusing on EU regulatory growing areas (e.g., the single market information tool, parallel trade, geo-blocking, foreign investment, single resolution board) as well as disruptive technologies (e.g., connected cars and blockchain).
Gianni is a Non-Governmental Advisor to the European Commission within the International Competition Network, a General Editor of the Journal of European Competition Law & Practice (at Oxford University Press), an Editor of WomenAT, and a Founder of Antitrustitalia.
Gianni works regularly in English, French and Italian and sometimes in Spanish.
Awards and recognitions
2017
"Gianni De Stefano is one of the most highly nominated individuals in our research. One market source describes him as "devoted to and passionate about competition law", while another says "he is absolutely one to watch" thanks to his "strong research skills and ability to find pragmatic solutions to problems"."
Who's Who Legal Future Leader Competition Law
2017
Winner, Business: Cross Borders, "Extradition & Antitrust: Cautionary Tales for Global Cartel Compliance"
Antitrust Writing Awards
2017
"Very sharp, extremely hard-working and able to master an incredible amount of detail"
Chambers Europe
2017
Competition
Who's Who Legal
2017-2018
Competition: Future Leaders
Who's Who Legal
2014
The Italian legal publication TopLegal lists Gianni De Stefano in its 2014 legal directory as "lawyer with widespread recognition," adding that "peers appreciate the fact that he knows how to handle matters in the European Union framework."
TopLegal
Education and admissions
Education
LL.M in Property and Antitrust Law (Rotary Scholarship), New York University School of Law, 2006
Master of European Legal Studies (très bien), College of Europe, 2004
Law degree (cum laude), University of Bologna Law School, 2002
Memberships
Antitrustitalia: Mr. De Stefano is a founder of antitrustitalia, an association of Brussels-based antitrust professionals including European Commission officials, in-house lawyers, private practitioners, economists and academics (www.antitrustitalia.it)
American Bar Association
Bar admissions and qualifications
Brussels (E-list)
Italy
New York
Representative experience
Coordinated cartel leniency applications to the European Commission and several Member States authorities in the Automotive, Smart Card Semiconductors, Videotapes and Batteries cases.
Coordinated a global team in the landmark acquisition of Alstom Energy by General Electric in over 30 jurisdictions (phase 2 in the E.U. and the U.S.).
Advised an International medical device company entering Europe on its unilateral conduct and distribution agreements.
Assisted an airline company in two appeals before the General Court of the European Union challenging European Commission decisions imposing fines and rejecting confidentiality claims.
Coordinated a global team assisting an Asian company involved in cartel investigations covering both regulatory/criminal and civil damage proceedings in a number of jurisdictions worldwide.
Advised beneficiaries, competitors, investors and governments on numerous State aid issues.
*Matter handled prior to joining Hogan Lovells.