Federico De Noriega Olea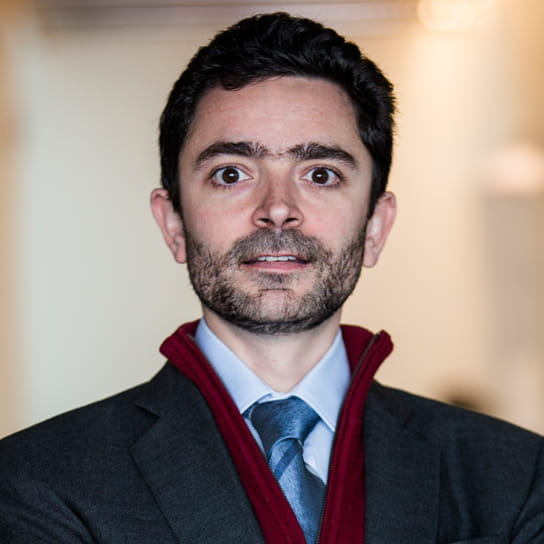 Languages
English, Spanish
With more than 10,000 hours of experience in corporate transactions, Federico De Noriega Olea is widely recognized for his deep experience in the financial sector. As a partner in the Mexico City office, he advises clients on financial transactions, mergers and acquisitions, and data privacy issues, including data processing, data transfers and security breaches. His approach combines a robust knowledge of the legal issues with practical solutions and risk-mitigation strategies.
Federico is also widely recognized for his work with entrepreneurs and in financing innovative new ventures and start-ups, an area he has focused on extensively since 2008. Federico was a foreign associate at a global law firm's New York office in 2007 and 2008, after which he re-joined Barrera, Siqueiros y Torres Landa (BSTL) (now Hogan Lovells).
He was awarded Academic Excellence by the Universidad Iberoamericana for scoring the highest GPA of his graduating class. He received a Master of Law degree from Harvard Law School.
"Key partner Federico De Noriega has been highly praised by clients, who state that 'he has been very helpful to us - he is always responsive and open to advise us whenever we need.' They go on to add 'He is truly supportive of us and of the goals of our company.'"
"New partner Federico De Noriega is praised by clients as 'a great lawyer who is always helpful and responsive.' They add 'He is highly adept at working with U.S. clients.'"
Representative experience
Advise Lafarge in its joint venture with Elementia for the formation of Cementos Fortaleza and its subsequent divestiture.
Advise Owens-Illinois in the acquisition of the food & beverage division of Vitro for US$2.15bn.
Advise Cheque Dejeneur in the acquisition of Sí Vale for US$100m.
Advise Liberty Mutual in the acquisition of Primero Fianzas for US$100m.
Advise Banco Latinoamericano de Comercio Exterior in a US$50m secured loan to Beta San Miguel (sugar mill).
Advise Banco Latinoamericano de Comercio Exterior in a structured finance secured with cash flows from natural gas supply agreements.
Advise MasterCard in structuring and design of payment products.
Advise Ford Credit in structuring and designing credit products.
2018
Corporate and M&A
Latin Lawyer 250
2016-2018
Banking & Finance (Mexico)
Chambers Latin America
2016-2018
Corporate/M&A (Mexico)
Chambers Latin America
2016-2017
Banking & Finance (Mexico)
Chambers Global
2017
Corporate/M&A (Mexico)
Chambers Global
2016
Corporate/M&A (Mexico), Up and Coming
Chambers Global
2018
Corporate/M&A: Band 4
Chambers Latin America
2018
Banking & Finance: Band 4
Chambers Latin America
Latest thinking and events
Hogan Lovells Publications
Global Accountants' Liability Update
Hogan Lovells Publications