Ethan A. Miller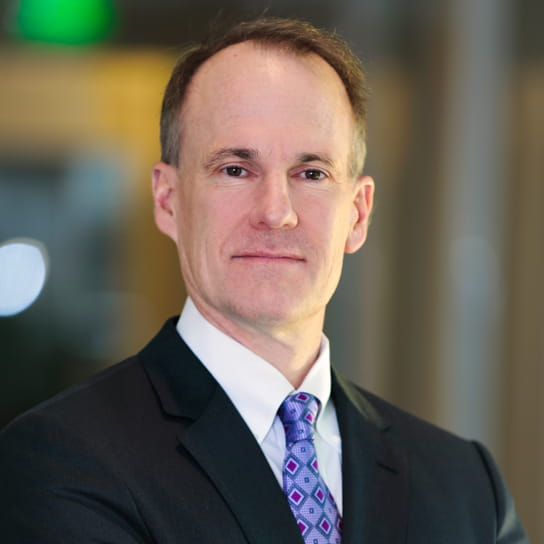 Practice Group
Litigation
Ethan Miller analyzes complex inter-company financial records (and related areas) to ferret out fraud, breach of fiduciary duty, and similar transgressions. More broadly, he focuses on commercial disputes, including cross-border trade secret, unfair competition, employment (including discrimination and wrongful termination), multi-jurisdictional products liability, consumer products, class action, and complex insurance coverage and bad faith claims.
Ethan regularly speaks on trial management issues, such as the persuasive use of trial graphics and the selection and use of testifying expert witnesses and the protection and scope of the attorney-client privilege. Ethan particularly enjoys the challenge of coming into a case worked up by others to revisit and refocus theories and facts to obtain the best possible outcome, whether in final settlement, trial, or appeal.
In addition to his trial practice, Ethan also has a broad-ranging advisory practice, representing clients in issues arising from corporate divestitures of assets and liabilities, the formation and dissolution of business entities, joint ventures, environmental compliance, cross-border data privacy protection, protection of intellectual property, cross-border enforcement of judgments, real estate lease negotiations, the factoring of contingent liabilities for non-U.S. investors, workouts, Securities and Exchange Commission investigations, and non-U.S. corporate compensation plans and labor issues arising from mergers and acquisitions and general corporate risk management issues.
Ethan regularly briefs and argues appeals both arising from his own trial practice and as specially retained appellate counsel before the California and United States Supreme Courts and courts of appeal.
Ethan also handles cases dealing with employment practices, professional, advertising injury, and directors and officers liability insurance and has assisted clients in underwriting high-limit finite risk insurance policies and other unique risk management products.
Representative experience
Reversing a US$12m punitive damages verdict, arising from a food contamination (listeria) recall, before the U.S. Court of Appeals for the Ninth Circuit.
Serving as lead defense counsel in a three-month jury trial arising from a failed international distributor arrangement resulting in a defense recovery on cross claims.
Coordinating the development of a multinational financial services company's greenhouse gas credit trading program.
Using forensic accounting to obtain a US$3m punitive damages verdict in a jury trial involving a "shell game" of corporate manipulation of subsidiary entities.
Using a three-month bench trial to reverse an interim order requiring multimillion U.S. dollar defense and indemnity payments under contracts entered into in the 1930s.
Litigating trade secret and patent rights allegations in the medical device field.*
Coordinating a non-U.S. corporation's defense of a multidistrict product liability action and litigation in more than 20 states.*
Successfully trying to defense judgment a complex case involving responsibility for damages associated with a series of 10,000-plus-acre wildfires in Northern California.
*Matter handled prior to joining Hogan Lovells.
Fellow
Litigation Counsel of America
2012
Northern California Super Lawyers, 2005-2006 and 2010-2012