Luis Alfonso Fernández Manzano
Socio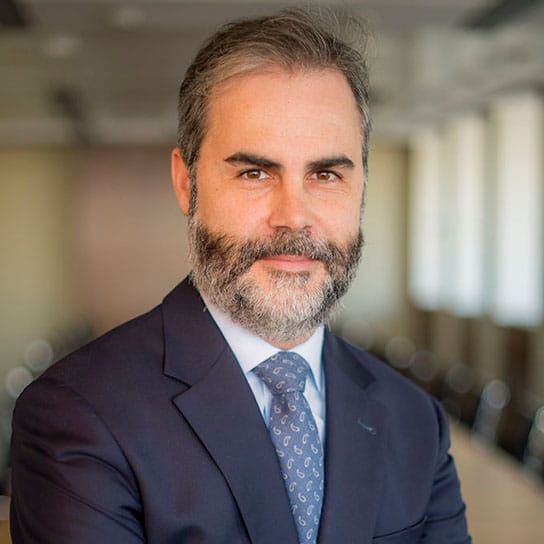 Practice Group
Litigation
Luis Alfonso lidera la práctica contenciosa de Seguros y Reaseguros de la oficina de Hogan Lovells en Madrid. Está especializado en litigios relacionados con contratos de seguro, discusiones de cobertura, conflictos en materia de reaseguro, todo tipo de siniestros industriales y reclamaciones relativas a siniestros de aviación, asesorando a compañías como MAPFRE, GENERALI, HCC, ALLIANZ, AXA o HDI, entre otras. Es también un reconocido experto en contratos de reaseguro y aspectos regulatorios de la industria aseguradora y reaseguradora.
Es profesor de Derecho del Seguro y de Derecho de Daños en la Universidad Pontificia de Comillas (ICADE) y autor de numerosos artículos sobre responsabilidad civil y seguro y ha colaborado en la redacción de varios libros sobre Derecho del Seguro y Derecho de Daños.
Según Chambers Europe 2015, "He has huge experience, which gives us enormous confidence in complex litigation." El año anterior Chambers Europe 2014 indicaba: "Top litigator Luis Alfonso Fernández Manzano is recommended for his contentious capabilities and his "quick and high-quality responses".
También destaca en el ranking de Legal 500 Europe 2014: "Luis Alfonso Fernández is 'a clear reference in the market for insurance litigation'".
"He is very proactive and we get prompt replies from him".
"He is very proactive and we get prompt replies from him".
Experiencia destacada
Asesoramiento a HCC en el caso del Yak-42
Representación de Mapfre Global Risks en un litigio derivado de un accidente en la central nuclear Asco I
Asesoramiento a reaseguradores del Reino Unido en reclamaciones derivadas de siniestros de aviación en España
Asesoramiento a Allianz Global Corporate & Specialty en siniestros industriales (ingeniería)
Representación de Arch, Axa, Liberty, Markel y otros aseguradores en siniestros de responsabilidad profesional, E&O y D&O
Asesoramiento a Generali en una disputa con los reaseguradores en relación con la cobertura de ALOP de la central Bocamina II
Representación de Mapfre Global Risks en una discusión de cobertura con un reasegurador
2017
Ranked in Insurance
Chambers Europe
2016
Band 1 for Insurance
Chambers Europe
Enlaces más recientes y próximos eventos
Eventos Hogan Lovells
14 febrero 2018

Revista Española de Seguros, nº 171-172
Blog
Global Insurance blog