Yine Rodriguez Perez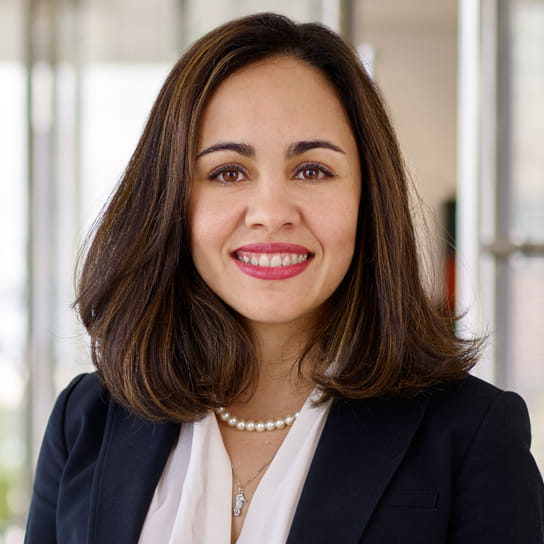 Languages
English, Catalan, Spanish
Yine Rodriguez Perez, a dedicated lawyer in the Miami office of Hogan Lovells, is knowledgeable about a range of project finance matters, including cross-border commercial transaction work in Latin America. She is experienced working on corporate governance issues related to mergers and acquisitions and corporate transactions in Europe and the United States.
Yine participated in the reform and drafting of Florida Statutes Chapter 607 – Corporations while attending Shepard Broad Law Center at Nova Southeastern University.
Representative Experience
Represented electronics and electrical engineering company in US$2bn dispute related to construction of supercritical coal-fired generation facility.
Successfully advised state-owned petrochemical company in multi-million-dollar litigation and in corporate transactional matters related to dispute.
Successfully advised state-owned company in structuring of an oil- and gas-specific services contract of US$4.9bn with initial disbursement of US$1bn.
March 2015
Broward Lawyers Care Attorney of the Month