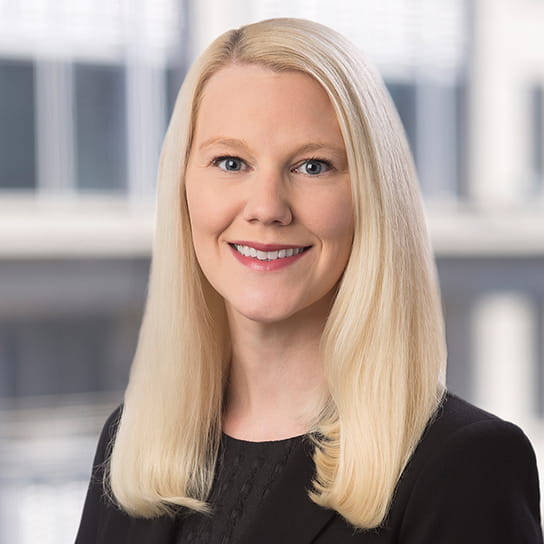 Lacey L. Withington helps pharmaceutical companies and healthcare industry clients navigate complex federal healthcare program requirements, including drug price reporting and other compliance obligations under the Medicare, Medicaid, and 340B Drug Pricing programs, and a range of health privacy and data security issues under the Health Insurance Portability and Accountability Act (HIPAA) and other U.S. laws.
Lacey advises clients on the application of price reporting and compliance requirements under U.S. Department of Health & Human Services (HHS) programs in the context of each client's business model and commercial approach by assisting in the development of price reporting policies, methodologies, and reasonable assumptions. Lacey also assists pharmaceutical manufacturers that seek to engage with federal regulators regarding these programs by drafting comments on new HHS regulations and providing guidance on specific commercial proposals. In addition, Lacey helps companies and academic medical centers to comply with federal and state health privacy and data security requirements by providing guidance on a range of matters under HIPAA and other federal and state laws, including the structuring of research activities under HIPAA, the management of student health centers, and general HIPAA compliance.
Prior to joining Hogan Lovells, Lacey was an associate at a leading national law firm in Washington, D.C., where she advised clients on a range of healthcare regulatory, health privacy, and data security matters, including government price reporting compliance, HIPAA compliance, emerging health and biometric technologies, and security breach and notification requirements.
Lacey is a graduate of the Georgetown University Law Center, where she was a senior member of the Georgetown International Environmental Law Review. Lacey received her B.A. in legal studies and history from Northwestern University.
Education and admissions
Education
J.D., Georgetown University Law Center, 2013
B.A., Northwestern University, 2006
Bar admissions and qualifications
District of Columbia
Virginia