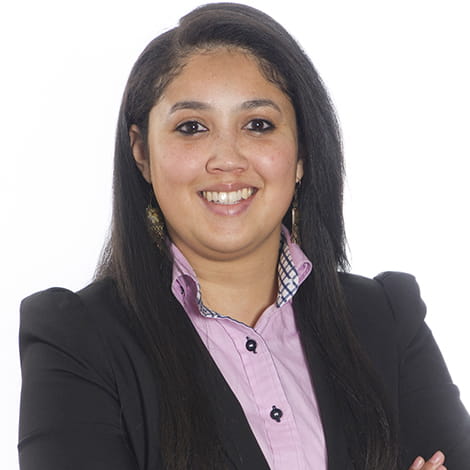 Waseeqah Makadam focuses on mining, commercial, administrative law and construction litigation.
Her contentious experience spans commercial, administrative, mining, delictual, contractual, construction and planning law disputes, as well as litigation instituted in terms of the Promotion of Access to Information Act and the Promotion of Administrative Justice Act.
Furthermore, Waseeqah has assisted with and handled a number of unopposed and opposed High Court applications, particularly for the City of Cape Town. These include matters arising out of the violation/non-compliance with the National Building Regulations and Building Standards Act; Prevention of Illegal Evictions From and Unlawful Occupation of Land Act; Land Use Planning Ordinance; Local Government: Municipal Systems Act, and Local Government: Municipal Finance Management Act (and the policies promulgated in terms thereof).
Her non-contentious practice includes assisting with advice to private-regulated industries such as British American Tobacco and the Tobacco Institute of South Africa; and organs of state and public entities regarding commercial, regulatory, public procurement and administrative law issues. She also assisted with the preparation of submissions/representations to government on draft regulations, pursuant to a public participation process. (For example, the submissions made to the Director General of Health on the Proposed Regulations on Display of Tobacco Products at Wholesale and Retail.)
Assisting clients with reviewing local (enforceable and draft) legislation and African Union Conventions in relation to any potential risks to their existing or prospective products, as well as on issues incorporating POPI, CPA, ECTA, ECA, FPA and ICASA components, is also part of Waseeqah's expertise.
Education and admissions
Education
LL.B., University of the Western Cape, 2009
Memberships
Golden Key International Honour Society
Court admissions
South Africa
Representative experience
Acting in banking disputes for the South African Reserve Bank.
Acting for Anglo American in a large-scale construction dispute in respect of a NEC 3 agreement, involving an adjudication, arbitration and High Court enforcement proceedings.
Acted for clients in judicial review applications.
Successfully challenging, reviewing and setting aside the Minister of Labour's decision to extend a collective agreement to non-parties in the clothing manufacturing industry.
Acted in appeals before the Supreme Court of Appeal for Absa Bank Ltd, and assisted with matters before the Constitutional Court.
Assisting with a number of health and safety disputes for Harmony Gold Mining Company Limited.
Involved in preliminary certification proceedings leading up to mass class action proceedings in the mining industry.
Involved in a variety of public law-related matters, including local and national government regulation, issues arising from the interplay between the private and public sectors.