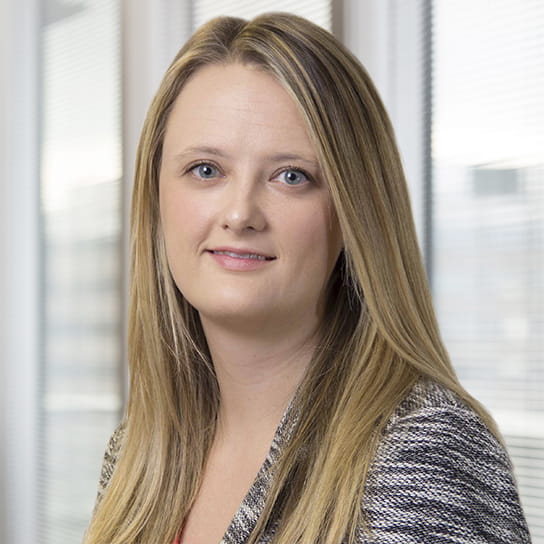 As part of the Business Restructuring and Insolvency team, Clare has experience in both bilateral and multi-bank restructuring transactions involving domestic and multi-jurisdictional groups including work outs and contingency planning. She has also acted for both insolvency practitioners and purchasers in pre-packs and administration sales. In addition, Clare has advised a number of clients on loan portfolio sales as well as individual debt sales and purchases, using both bespoke and LMA style documentation.
Clare was seconded to Barclays Bank PLC for six months in 2012 and to Lloyds Bank plc between January 2016 and October 2016.
Education and admissions
Education
LL.M., University of Warwick, 2010
LL.B., University of Exeter, 2008
Representative experience
Acting for a prospective purchaser on their loan portfolio bid for real estate assets being sold by a German Bank.
Acting for a purchaser of assets of a law firm shortly prior to its entry into administration.
Acting for a syndicate on the restructuring and then subsequent pre-pack administration of a law firm.
Acting for multiple bondholders in relation to their exposure to a large supermarket chain in Eastern Europe.
Advising a lender in relation to the restructuring of facilities provided to a real estate group.
Advising Lloyds Banking Group on the auction and sale of a number of loan portfolios.
Advising NAMA on the auction and sale of its Northern Irish book of c.EUR5.4bn of real estate loans to Cerberus.