Jessica Vosgerchian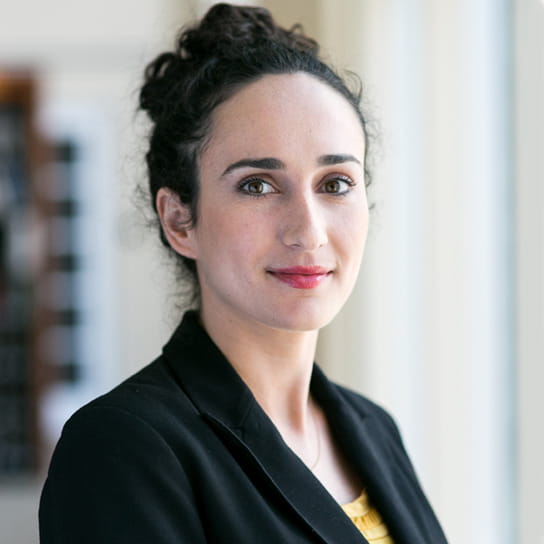 Jessica Vosgerchian represents media and technology companies in a variety of matters relating to intellectual property, free speech, and government regulation. While her practice centers on litigation and advisory work, she has also contributed to transactions involving intellectual property rights.
Jessica has both defended and pursued claims relating to copyright, patents, trademark, and right of publicity in actions brought in federal court and the International Trade Commission. Her media law experience has involved copyright fair use, defamation, journalism privilege, and regulatory compliance issues.
While at Harvard Law School, Jessica worked in the Cyberlaw Clinic at the Berkman Center for Internet & Society, and served for three years on the Journal of Law & Technology editorial board. She also interned for the Department of Justice's Computer Crimes & Intellectual Property Section, where she analyzed Fourth Amendment privacy and jurisdictional issues relating to Internet crimes.
At Hogan Lovells, Jessica is an active member of the Intellectual Property, Media & Technology group and Women's Working Group. She passionately advocates for her pro bono clients, whose cases have involved immigration status and Freedom of Information Act requests.
Representative Experience
Mounted a fair use defense for a major news organization in a copyright infringement action.
Enforced the trademark rights of a Chinese manufacturer in an action before the International Trade Commission.
Protected free speech rights of journalists in actions involving defamation claims and journalism privilege issues.
Defended against patent infringement claims for numerous technology companies.
Advised media organizations and startups on emerging government regulation that could impact their sectors.