Vitaly Chernoukhov
Senior Associate
Moscow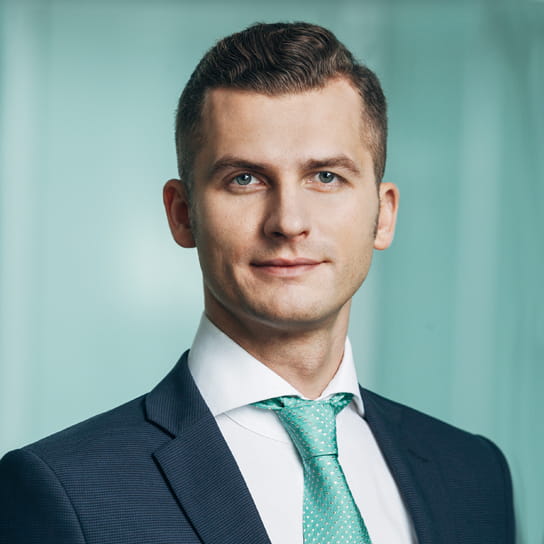 Languages
English, Russian
In addition to practising general corporate and commercial law, Vitaly Chernoukhov has been focusing on Russian regulatory compliance, competition and economic regulation matters. He has helped clients to build healthy relations with the regulators of different industries. Given that Russian markets are being increasingly regulated, he believes it is essential to not only advise on the letter of the law but to provide multinational clients with a clear understanding of the spirit of the law and current public policy. He always does everything possible to ensure the success of his clients' cases.
Vitaly has provided full regulatory support to both domestic and cross-border M&A transactions from deal structuring, preparing submissions and applications, obtaining clearances to post-closing communication.
He helps obtain competition approvals, foreign strategic investments and industry-specific clearances. Vitaly also counsels a number of the firm's mass media clients on compliance with the newly introduced mass media foreign ownership restrictions as well as to efficiently structure their purchase and sale transactions. He provides pertinent and practical advice on all aspects of antitrust regulations and compliance in day-to-day operational and expansion plans for businesses, including, inter alia, abuse of dominance, competition-restraining agreements and concerted actions, coordination of business activities as well as applicable exemptions.
Given the diverse nature of his practice, Vitaly has been assisting multinational and national corporations in contract law, share issues, customs matters, antidumping, insider trading, pharmaceutical and telecom industry specific regulations, corporate restructuring and corporate governance matters.
Representative Experience
Advising ALSTOM in acquisition by GE of thermal Power, renewable power and grid businesses and its acquisition of GE's transportation signaling business.
Advising Discovery Communications on merger control/establishment of pioneering JV between pay TV and broadcasters, Discovery and National Media Group to operate Discovery channel in Russia.
Advising ALSTOM on Russian merger control/foreign strategic investments clearances for indirect acquisition of 25% + 1 share in CJSC Transmashholding, Russia's largest rolling stock manufacturer.
Advising Onexim Group on Russian corporate/regulatory issues including merger control, strategic investments control and Central Bank approvals of acquisition of Renaissance Group's various interests.
Advising APM Terminals B.V. on merger control/foreign strategic investments into Russian port industry for US$2.3bn acquisition of 37.5% shares in Global Ports Investments PLC.
Advising Irish Bank Resolution Corporation in respect of enforcement strategies for its security package against an internal property group with assets and subsidiaries in Russia.
Advising Ford on the antidumping investigation conducted by the Eurasian Economic Commission in the Customs Union.
Advising Mitsubishi Heavy Industries Ltd. on Russian merger control rules in connection with creation of global joint venture in metallurgical industry with Siemens AG.
Latest thinking and events