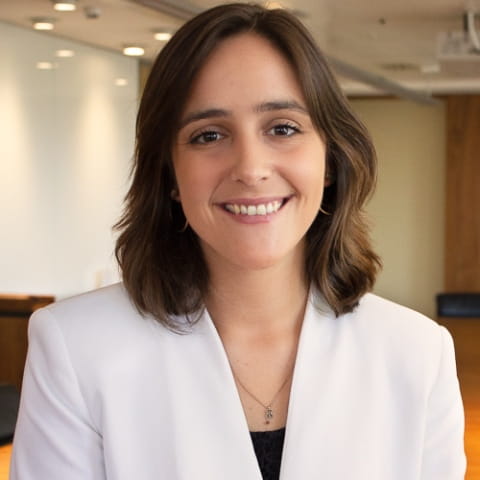 Virginia Canales
Junior AssociateMadrid
Virginia has advised and represented both individuals and large national and international companies on all types of criminal proceedings, acting as defence as well as prosecution counsel. In particular, Virginia has broad experience advising on proceedings relating to corporate crime, misappropriation, fraud, embezzlement and corruption, among other matters.
Her great capacity to comprehend complex matters enables Virginia to provide clients with meticulous advice on diverse issues relating to Spanish criminal law legislation. In addition, Virginia has advised on the viability of criminal actions, asset recovery in criminal proceedings and the criminal process in general.
On the other hand, Virginia also has experience designing and developing criminal prevention programmes for businesses in diverse sectors.
Furthermore, Virginia is familiar with conducting internal investigations within businesses to detect potential crimes or irregularities with the aim to assist such businesses in adopting any necessary measures.
Education and admissions
Education
Double Degree in Law, Political Science and Public Administration, Universidad Autónoma de Madrid, 2017
Representative experience
Design and development of a compliance programme and criminal risk analysis of a large international pharmaceutical company.
Development of an anticorruption policy for a leading international financial entity in Spain.
Defence of a senior executive of the Spanish Railway Infrastructure Administrator in a criminal proceeding arising from a derailment.
Defence of a member of the Management Board of leading Spanish financial entity.
Defence of a businessman before the National Courts in relation to a corruption case which received wide media coverage.