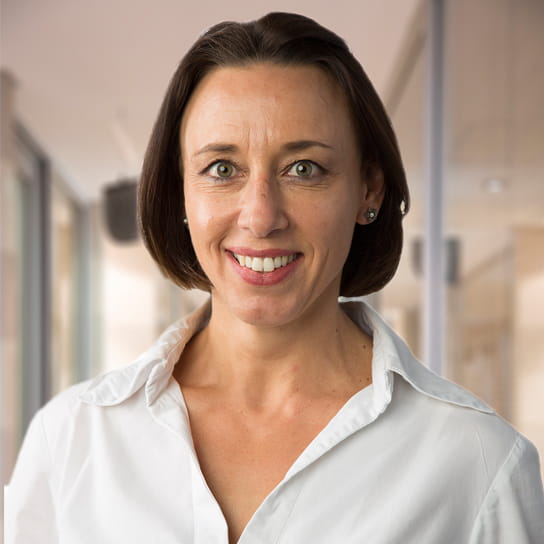 Veronica Vurgarellis has more than 15 years' litigation experience in the courts and in alternative dispute resolution forums and has right of appearance in the High Court of South Africa.
In addition to acting for clients in dispute resolution matters, she provides training to parastatals regarding proper procurement practices and appropriate tender processes.
Her practice includes:
Administrative law disputes (tender disputes, applications in terms of the Promotion of Administrative Justice Act, The Public Finance Management Act and the Promotion of Access to Information Act).
Construction law disputes (acting on behalf of owners, engineers and project managers).
Commercial disputes (acting on behalf of financial institutions, corporate entities, insurance companies and shareholders in shareholder disputes).
Regulatory matters (acting on behalf of corporate entities in respect of National Credit Regulator and Consumer Protection Commission investigations and hearings).
Furthermore, Veronica assists our oil and gas clients with litigation support in respect of disputes with dealers. This involves:
Franchise, supply or lease agreements.
Disputes with landlords in respect of lease agreements.
Securing the release of equipment unlawfully retained by dealers, landlords or subsequent occupiers of properties upon which the equipment is installed.
Providing advice regarding environmental obligations.
Giving effect and, if necessary, enforcing the client's pre-emptive rights.
Defending any other form of contractual or delictual litigation arising from events on our client's dealers sites.
Defending product liability claims.
Assisting client with arbitrations in terms of section 12(b) of the Petroleum Products Act.
Assisting client with any applications to the Department of Energy for the obtaining of retail and site licenses.
Dealing with disputes referred to the Controller of Petroleum Products.
Recovery of amounts due by debtors.
Awards and recognitions
2018-2019
Recommended
Legal 500 Dispute Resolution
Education and admissions
Education
BA LLB LLM, University of Stellenbosch
Certificate in Advanced Administrative Law, University of the Witwatersrand, Mandela Institute of Law
Memberships
Lecturer at LEAD Practical Legal Training School
Court admissions
South Africa
Representative experience
Acting for a bank in an exchange control dispute up to the SCA that made law on the legal ramifications of loop structure transactions.
Acting for a major banking institution in which she successfully resisted a ZAR117m claim for payment of additional RSC levies.
Acting on behalf of a large petroleum company in respect of its high profile litigation and managing a team of professionals in respect of the majority of this client's litigation.
Acting on behalf of a financial services client and the micro finance industry as a whole in litigation involving the National Credit Act and the interpretation thereof. The impact on the industry is in the billions of rands.
Successfully advising a consulting company in a ZAR300m contract and tender dispute with the Gauteng Department of Health up to the Constitutional Court.
Successfully advising a consulting company in a ZAR1.2bn ongoing contract and tender dispute with the Gauteng Department of Transport.
Providing complex procurement and construction advice to a major parastatal in relation to a ZAR12bn ongoing infrastructure project.
Acting on behalf of the Board of Healthcare Funders in various administrative matters and on interpretation of the application of the Medical Schemes Act.