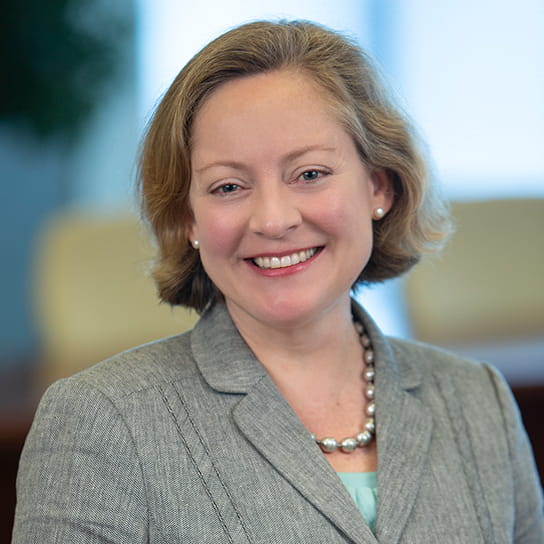 Valerie Brennan has known that she wanted to practice in the intellectual property field since she was asked to give a five-minute talk on trademarks while working on a college cooperative engineering program at Caterpillar during the late 80s. Toying with patents, she quickly dismissed them as too dull; copyrights, though, passed the sufficiently exciting test. She now advises clients in a wide range of fields on copyright and trademark matters, with a particular interest in fair use issues.
The incredibly diverse client base at Hogan Lovells has provided deep experience in issues confronting commercial and nonprofit entities in a large number of fields. Valerie also handles intellectual property transactions, whether stand-alone or as part of a larger deal, including overseeing due diligence and advising on securitization of intellectual property. Rounding out her practice is advice on domain names, social media, and other modern issues key to an intellectual property practice, such as Digital Millennium Copyright Act (DMCA) takedowns and false advertising.
Valerie finds practical and effective strategic solutions, with a particular emphasis on proactive actions to prevent problems from arising entirely. One time, when it became necessary, she even advised a client mainly in French on an intellectual property-driven purchase of a company she was handling.
Valerie is active in professional organizations, particularly the International Trademark Association, where she has volunteered many hours on committees, including the Bulletin Committee (editing features for two years), the Trademark Practices Committee, and starting in 2016, the new Copyright Committee.
Education and admissions
Education
J.D., University of Michigan Law School, cum laude, Certificate of Merit in Copyright, Certificate of Merit in Writing and Advocacy, 1994
B.S., General Engineering, University of Illinois at Urbana-Champaign, 1991
Memberships
International Trademark Association, Copyright Committee (2016-2017 and 2018-2019 terms), Subcommittee Chair (2018-2019 term)
International Trademark Association, Trademark Practices Committee (2012-2013 and 2014-2015 terms)
International Trademark Association, Bulletin Committee – Features (2006-2011 terms), Subcommittee Co-Chair (2010-2011 term)
Bar admissions and qualifications
Virginia
District of Columbia
Representative experience
Representing 21st Century Fox in the creation of a joint venture with National Geographic.
Handling trademark and copyright issues in the transfer to the Kodak Pension Plan of the UK ownership of Eastman Kodak Company's imaging businesses.
Advising Girl Scouts of the USA on intellectual property matters.