Uliana Kolyvanova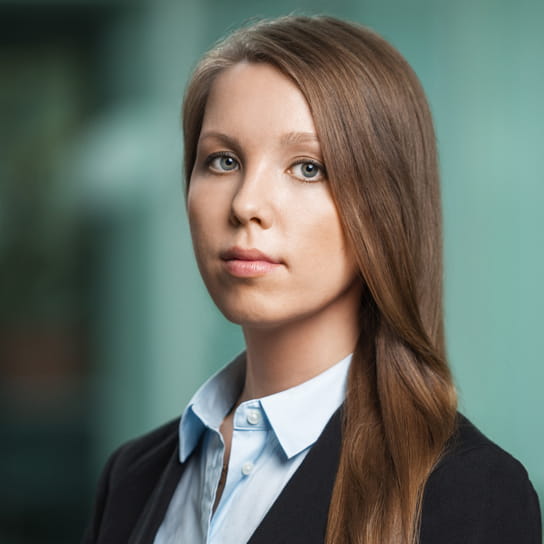 Languages
English, Russian
Practice Group
Intellectual Property
As an associate in the IPMT practice of the Moscow office of Hogan Lovells, Uliana focuses her practice on advising clients on various data protection issues, including the requirements of the data protection law and assessment of individuals' consents forms from compliance perspective.
Uliana advises domestic and international clients on wide range of issues, in particular, Life Sciences and technical regulations issues, mass media and advertising regulations, communication services and e-commerce. She also advises on various customs matters (including import authorizations and IP infringements), questions of know-how and software protection, and IP transactional work. Given her diverse practice, Uliana assists clients from various industry sectors including technology, pharmaceutical, food and beverages, retail, education, hospitality, financial institutions, sports, gaming, and entertainment. Before joining the firm in 2013, Uliana has been working for a large Russian music publishing media holding, focusing on IP licensing contractual work.
Representative Experience
Advised BBC Worldwide on media registration, broadcasting license, program content, advertising and marketing, as well as on copyright issues regarding film distribution in Russia.
Advising Google Russia on legislative changes in IT sphere on a regular basis.
Advising LEGO in relation to the personal data protection in electronic commerce project.
Conducting data protection audit for GlaxoSmithKline.
Advising Messe, Mattel and Biofarma on various IP licensing issues in Russia.
Advising CSL Behring on clinical trial matters in Russia.
Advising Commerzbank on data protections matters in Russia.
Advising Discovery Communications with respect to IP transactional issues.
Advising Expedia on various issues related to communication services.
Latest thinking and events