Torrey J. McClary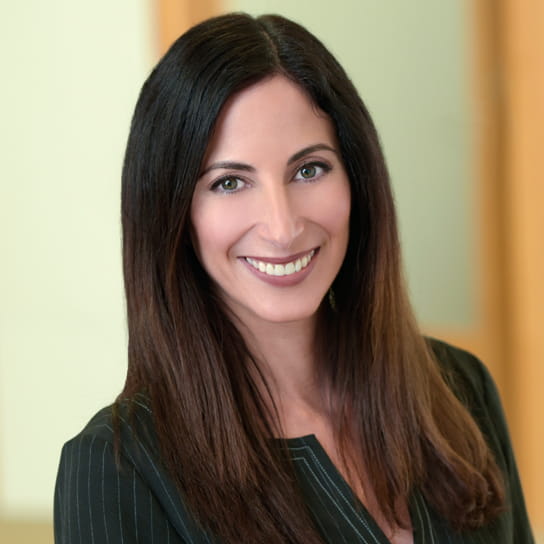 Torrey McClary began her career doing tech company mergers and acquisitions and has since expanded her practice to include mergers and acquisitions in the highly regulated healthcare industry.
Over the past decade, Torrey has led several major hospital acquisition transactions, including the first-ever acquisition of a private hospital by a state healthcare system in the state of New York. She recently managed one of the largest academic medical center spin-offs ever completed in the United States. Torrey has represented technology companies, academic medical centers, nonprofit hospitals, health systems, biotech companies, and REITs in a broad range of complex corporate and transactional matters.
Torrey has tremendous depth of experience and knowledge in structuring acquisitions, joint ventures, and spin-offs. She has played a major role in some of the most prominent and complex health system transactions in the United States in recent years using a variety of transaction models, including asset purchases, membership substitutions, joint operating arrangements, and long-term leases. Torrey is currently engaged in advising health system and technology clients in several states on mergers, joint ventures, and other strategic transactions.
Torrey has been quoted in national publications regarding trends and developments in healthcare and other areas, including recent articles in The New York Times and Modern Healthcare. Torrey's M&A work has also been featured in the LA Business Journal and Healthcare Dive. Torrey was listed as a 2016 Top 50 Woman Lawyer by the National Diversity Council.
Representative experience
Represented Vanderbilt University in its spin-off of Vanderbilt University Medical Center. (Tennessee)
Represented St. Louis University in its acquisition of St. Louis University Hospital and its joint venture with SSM Health. (Missouri)
Lead transaction lawyer representing Holy Spirit Health System in its integration into the Geisinger Health System. (Pennsylvania)
Represented each of Hamot Medical Center and Altoona Regional Medical Center in separate integration transactions into the UPMC health system. (Pennsylvania)
Represented Inova Health System in its creation of an innovative pediatric joint venture with Children's National Medical Center. (Virginia)
Represented University of Colorado Hospital Authority in creation of a new healthcare system, UC Health, with Poudre Valley Health System. (Colorado)
Lead lawyer representing UC Health in its acquisition of the Memorial Hospital System from the City of Colorado Springs. (Colorado)
Lead transactional lawyer representing SUNY Upstate Medical Center in its acquisition of Community General Hospital. (New York)
Managed transaction in which SUNY Downstate Medical Center acquired Long Island College Hospital. (New York)
Represented Albert Einstein Medical Center in its separation from the Jefferson Health System. (Pennsylvania)
Represented University of Miami in its acquisition of Cedars Medical Center from HCA. (Florida)
Represented BuzzMetrics in its merger with Trendum.
Represented LLC International in its acquisition of the engineering services business of Wireless Facilities, Inc.
2017
North American Innovative Lawyers: Managing Complexity and Scale, Commended
Financial Times
2016
Top 50 Woman Lawyer
National Diversity Council
2013
Healthcare: Service Providers
Legal 500 US
Latest thinking and events
Events
04 March 2018
Dallas, Texas
Media Mention
Courier Journal
Published Works
Becker's Hospital Review
Media Mention
Courier Journal
Events
17 May 2017
Los Angeles, California
Media Mention
Modern Healthcare