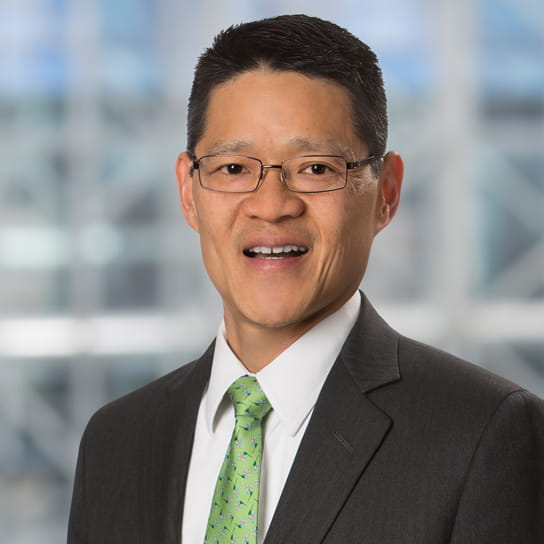 Tony Lin works with both new and established satellite and communications companies, understanding their varying legal and business needs.
Tony has assisted a number of cutting-edge small satellite entrepreneurs in obtaining spectrum licenses and routinely advises such companies on regulatory strategies designed to advance business objectives cost-effectively. He has over a decade of experience providing more traditional satellite companies with fixed-satellite service, broadcasting-satellite service, and mobile-satellite service.
In the transactional context, Tony has negotiated and drafted orbital use agreements (with both foreign administrations and satellite operators), frequency coordination agreements, non-disclosure agreements, satellite transfer of control and assignment agreements, and satellite manufacturing agreements.
He advises companies on policy and regulatory matters before U.S. federal agencies and international organizations, including the Federal Communications Commission (FCC), the National Oceanic and Atmospheric Administration (NOAA), the National Telecommunications and Information Administration (NTIA), and the International Telecommunication Union (ITU). Tony has been appointed to the NOAA Advisory Committee on Commercial Remote Sensing (ACCRES), which advises NOAA on the regulation of commercial satellites conducting imaging operations in space.
He provides counsel on a variety of other communications matters, including wireless spectrum policy and licensing, equipment authorizations, unlicensed device operations, regulatory enforcement proceedings, and spectrum auctions. Tony has challenged U.S. regulatory decisions before federal appellate courts, including the United States Court of Appeals for the D.C. Circuit, the United States Court of Appeals for the Third Circuit, and the Supreme Court of the United States.
Tony holds a Ph.D. in economics and, prior to entering the practice of law, taught economics at Southern Illinois University.
Awards and recognitions
2017
Media, Technology, and Telecoms: Technology: Transactions, Next Generation Lawyer
Legal 500 US
2017-2020
Telecom, Broadcast & Satellite practice group top ranking (District of Columbia)
Chambers USA
Education and admissions
Education
Ph.D., The University of Iowa, The University of Iowa Foundation Fellowship, Teaching/Research Assistant, 1997
J.D., The University of Iowa, High Distinction, Law Opportunity Fellowship, Journal of Corporation Law, 1995
B.A., University of Virginia, Intermediate Honors, Dean's List, McDermott Scholarship, 1991
Memberships
Member, NOAA Advisory Committee on Commercial Remote Sensing (ACCRES), 2018-Present
Board Member and Treasurer, Asian Pacific American Bar Association Educational Fund, 2003-05
Co-chair, Access to Records Subcommittee, Federal Communications Bar Association, 2006-07
Co-chair, Charity Auction Raffle Subcommittee, Federal Communications Bar Association, 2003-05
Treasurer, Asian Pacific American Bar Association of the Greater Washington D.C. Area, 2005-07
Treasurer, Asian Pacific American Legal Resource Center, 2011-Present
Bar admissions and qualifications
District of Columbia