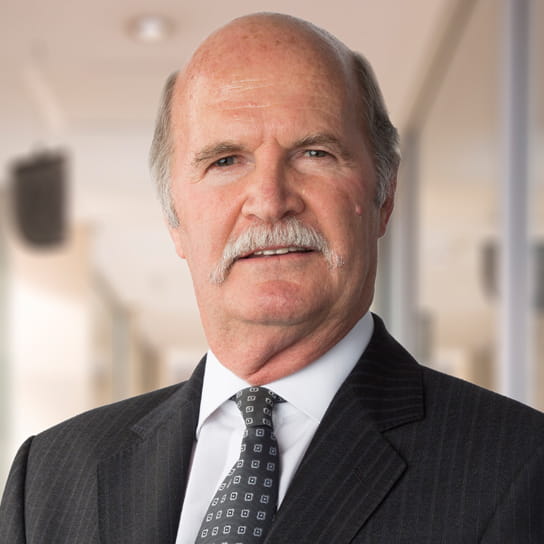 During his 43 years at the firm, Tony Canny has built a substantial litigation practice with emphasis on forensics and insurance.
The forensics component involves forensic investigations and actions related to white collar crime and fraud, as well as dealing with all aspects of bribery and corruption.
Tony started the firm's forensics practice in 1991, then the only South African law firm with a dedicated forensics practice, and he is still in charge of that practice 27 years later.
He has handled some of the highest profile financial, commercial and white collar crime matters in South Africa on behalf of entities in the insurance/reinsurance field, pensions funds, Business Against Crime, the Banking Council, banks, the South African Reserve Bank, the Financial Services Board, the Pharmaceutical Manufacturers Association and others.
Tony has been rated in Chambers Global as one of the top forensics lawyers in South Africa. Expert Guides has listed him as one of the top two lawyers in South Africa advising on white collar crime.
In addition, he has been endorsed by Practical Law Company for Insurance and Dispute Resolution, he has been recognised in The Best Lawyers in South Africa for Litigation and Insurance, and is recommended in Legal 500 as an "excellent insurance specialist".
Tony Canny of Hogan Lovells is a highly experienced litigator with a long-standing reputation in the field of forensic investigations. He is particularly well regarded for his expertise relating to white-collar crimes in the insurance and financial services sectors. Sources note him as a 'great litigator' who is 'very well respected'.

Chambers Global
Awards and recognitions
2016-2019
Corporate Investigations
Chambers Global
2018
Recognised as leading lawyer for White Collar Crime
Expert Guides
2015-2016
Endorsed for Insurance and Dispute Resolution
Practical Law Company
2015-2019
Recognised
The Best Lawyers of South Africa for Litigation and Insurance
2014-2015
Recommended in
Legal 500
2017
Recommended for Insurance & Reinsurance
Who's Who Legal
Education and admissions
Education
BCom LLB, University of the Witwatersrand
Memberships
Director of the Arbitration Foundation of Southern Africa (AFSA)
Bar admissions and qualifications
South Africa
Representative experience
Representing five South African pension funds and others in a ZAR500m fraud case involving forensic investigations, civil litigation, criminal prosecution and 'insolvency inquiry' proceedings.
Representing several underwriters at Lloyd's in London and a South African insurer in a complex matter of alleged misappropriation of pension fund surpluses.
Representing a South African captive insurer, liaising with the reinsurers' London solicitors, preparing witnesses and attending a lengthy trial in London.
Representing insurers in respect of large claims relating to an alleged Ponzi scheme in England.
Representing persons and entities in South Africa and Australia, relating to commercial disputes involving mining and related activities in China, Australia, Mauritius, and South Africa.
Representing mining company listed on Australian Stock Exchange, in connection with disputes relating to extraction of gold concentrate from mine.
Representing a pension fund in connection with civil litigation, regulatory aspects and possible criminal prosecution relating to alleged abuse of pension funds.
Representing an Australian company relating to investigations, insurance aspects and potential civil/criminal proceedings regarding the former head of its SA operations.