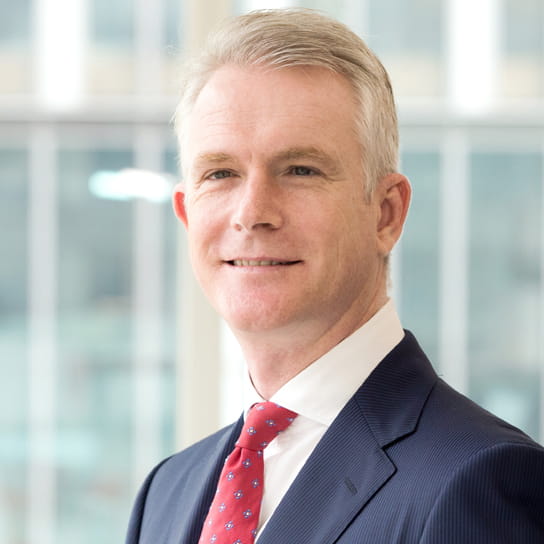 Tim Lester leads the Corporate practice in Australia. Tim complements his corporate acumen with a deep background in financing transactions, particularly structured and project financing transactions within Australia and regionally. Tim brings years of experience working with the firm across London, Hong Kong, Tokyo and Australia to his dealings with clients. Whether a complex M&A transaction; a strategically important shareholder activist matter; critically important governance issues or compliance with foreign direct investment rules - Tim provides clients with practical and real world advice and focuses on solutions that get the deal done.
Clients look to Tim on their major transactions and investments. Tim has led some of the biggest transactions in this market and overseas, with a particular focus on the energy, resources and infrastructure sectors. He has been widely recognized both in Australia and overseas for his client work, the rapport he builds with clients and transaction parties generally. Outcomes are what drives Tim and this is what clients get. He is an international practitioner with a real understanding of the differing approaches and needs of clients that invest in the Australian market and this region. Having lived and worked in Japan for over 11 years and having been the Managing Partner of the firm's Tokyo office, Tim is also recognized as an authority on Japan and the broader Asia Pacific Region - as his memberships outside of practice indicate. Tim is fluent in Japanese.
Community engagement is also incredibly important to Tim and he enjoys giving back through his involvement with the different organisations of which he is part – whether the University of Western Australia' Business School or the Western Australian Museum Foundation.
Education and admissions
Memberships
Chair of The University of Western Australia Business School's Ambassadorial Council
Formerly member of the Attorney General's International Legal Services Advisory Council
Formerly member of the Board of the Department of Foreign Affairs and Trade's Australia Japan Foundation
Governor of the WA Museum Foundation
Member of the Executive Committee of the Australia Japan Business Cooperation Committee