Thomas Wong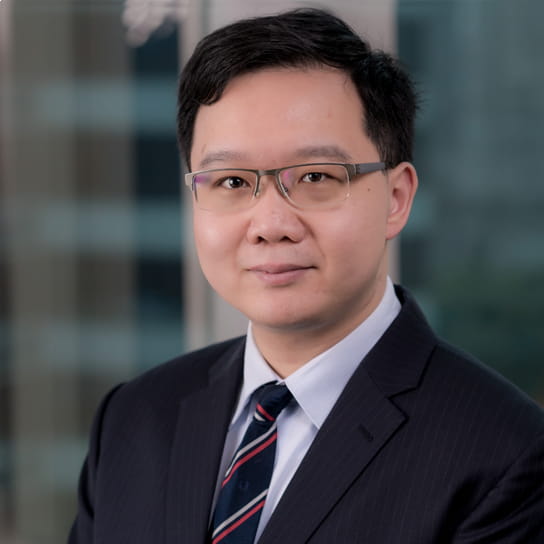 Languages
English, Chinese, Mandarin
Practice Group
Litigation
Depth and versatility summaries Thomas's experience as a commercial litigation associate. Breach of fiduciary and director's duties, audit negligence, commercial and infrastructural judicial review applications, defamation, and company litigation are just some of the areas of commercial litigation work Thomas has handles since qualifying in 2010.
The spectrum of clients served by Thomas is equally broad, ranging from high-profile television stations and multinational insurers to an international auditors' firm and a statutory airport operator. Notably, a number of Thomas's cases have been settled amicably or resolved in his clients' favor, including in particular a very high-profile commercial judicial review, with the Court rejecting the decision of Hong Kong's highest Executive decision-making body, and the Court's Judgment setting a legal precedent and becoming a reported decision.
In addition to his commercial litigation work, Thomas also has particular interests and experience in international legal affairs and advocacy. He has worked as a part-time lecturer (Non-clinical) at the
Faculty of Law at the University of Hong Kong, where he was responsible for coaching top students for an international mooting competition on the law of the World Trade Organization.
He has also been a Scholar of the International Bar Association Annual Conference Scholarships in 2010. He intends to obtain his higher rights of audience qualification and become a Solicitor Advocate shortly, and is also working on an Executive LLM degree at the London School of Economics.
Thomas speaks fluent Cantonese, English and Mandarin.
2010
International Bar Association Annual Conference Scholarships
Conference Scholar
2004 - 2005
Member of the overall Runner-up Team and top 5 orator
ELSA Moot Court Competition on the Law of the World Trade Organization
Latest thinking and events
Hogan Lovells Publications
Hogan Lovells
Hogan Lovells Events
27 August 2015
Hong Kong, Hong Kong