Thomas Rouhette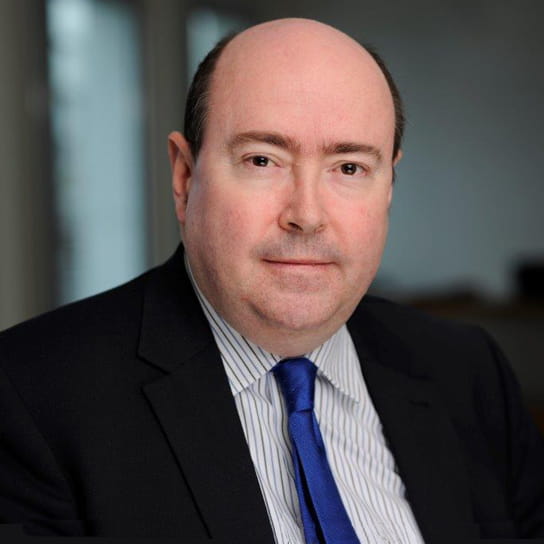 Languages
English, French
Practice Group
Litigation
Thomas Rouhette focuses on commercial litigation with an emphasis on product liability and toxic torts litigation.
He frequently appears before the French Commercial and Civil Courts, in particular in multijurisdictional disputes, on behalf of international clients working in the sectors of aviation, automotive, consumer goods, industrial equipments and telecommunications and new technologies. He provides assistance in all disputes relating to product liability, commercial contracts, unfair competition, insurance/reinsurance, market deregulation, transportation law and industrial risks litigation.
In addition, Thomas advises on the effect of regulations, assisting with products recalls and responding to the demands of regulatory authorities.
Thomas has also an extensive practice of emergency proceedings relating to business litigation (ex parte applications and summary proceedings), enforcement measures and settlement negotiations.
Thomas is an active member of the International Association of Defense Counsel (IADC). He has been recently admitted to PLAC (Product Liability Advisory Council). He is one of the few French practitioners listed in the "International Who's Who of Product Liability Defense Lawyers" and the "International Who's Who of Commercial Litigation Lawyers".
According to Chambers Global, Dispute Resolution, 2015,
"[…] clients are "always impressed by him", with one describing him as a "really excellent relationship partner […]". He is also praised by Who's Who Legal, 2015 for being "insightful" and for offering "[…]"simple and reasoned solutions to complex issues" ". Thomas is also "Ranked as one of the 10 Best Product Liability specialists in the world (outside the US)" (Who's Who Legal, 2015).
Thomas Rouhette is said to be "the finest product liability lawyer in the country and one of the very best on the continent"
'Thomas Rouhette is 'a first-rate lawyer, particularly in terms of his knowledge of the aviation sector and litigation.'
Representative Experience
Advising an international commercial aircraft manufacturer in connection with proceedings arising from plane accidents.
Assisting leading international clients working in the automotive and steel industries in French asbestos-related disputes (asbestos pre-litigation issues, gross negligence claims and anxiety claims).
Acting for a leading international tobacco manufacturer in connection with the defence against 'addiction' claims made by smokers.
Advising manufacturer of automotive components in connection with product liability issues and disputes in the supply chain.
Representing a leading European household appliances manufacturer in connection with disputes arising from the termination of distribution contracts and with product liability claims.
Advising an American medical group in connection with a major unfair competition dispute arising from the diversion of clients and the breach of non-competition agreements.
Representing an online marketplace in disputes against trademark owners (alleged liability in counterfeiting, breach of selective distribution networks, gross negligence through the websites it hosts).
2008
Tough, "Excellent"
Chambers Europe
2008
Client praise the 'quality of [Thomas'] work', and particularly his strong business approach and his 'deep' understanding of the technical issue behind a case
Chambers Europe
2009
"Brilliant litigator" - Chambers Global
2010
Thomas Rouhette enjoys an excellent reputation for his prowess in product liability, particularly in the aviation and pharmaceutical sectors
Chambers Global
2010
Product liability star
Legal 500 EMEA
2010
Legal 500 EMEA
Lovells LLP stands out for its superb product liability practice led by Thomas Rouhette, an 'excellent communicator' who manages a team that provides an 'excellent level of service and...
2009/2010
Incontournable in product liability
Legal 500 Paris
Latest thinking and events
Hogan Lovells Publications
Global Accountants' Liability Update
Hogan Lovells Publications
Global Accountants' Liability Update
Hogan Lovells Publications
Global Accountants' Liability Update - January/February 2016
Global Accountants' Liability Update
Hogan Lovells Publications
Hogan Lovells Publications