Thomas R. Kennedy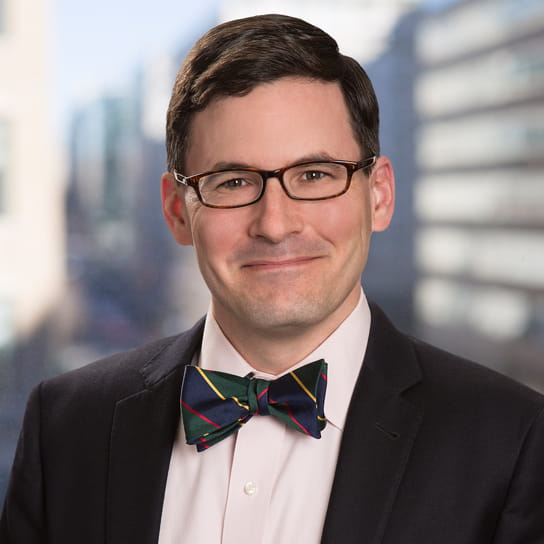 Thomas R. Kennedy's clients are market leaders and innovators in the healthcare, pharmaceuticals, biotechnology, defense, government services, and technology industries. In addition to representing publicly traded multi-national corporations in a full range of business law matters, Tom works with investors and emerging companies throughout the life cycle of their portfolio investments and business ventures.
Tom has completed numerous corporate and commercial transactions, including mergers and acquisitions, debt and equity financings, licensing and collaboration transactions, and joint ventures. He complements his clients' in-house legal capabilities as an outside counsel, working alongside executive teams and in-house lawyers to manage risk, oversee corporate governance, and help identify and capitalize on commercial opportunities.
Before he entered law, Tom was a New York City Teaching Fellow and high school mathematics instructor in New York City's public schools and in Baltimore County, Maryland.
Tom began his legal career as a paralegal for a New York law firm. He then entered American University's Washington College of Law and clerked within Amtrak's law department at its Washington, D.C. headquarters, assisting Amtrak's business team on a range of legal projects.
Tom served as the managing editor of the American University Law Review and a member of the law school's moot court society.