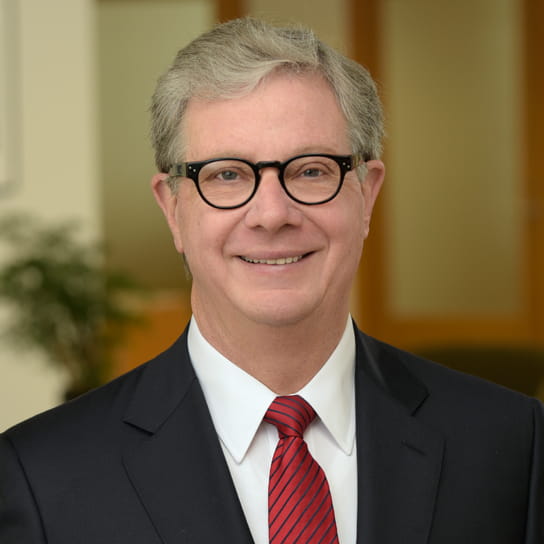 Thomas McLain started working and practicing law in Asia in the 1970s before most people recognized Asia's future importance to U.S. business. While studying Japanese in Japan, he studied law at Tokyo University, and worked at the premier international transactions law firm in Tokyo, where he represented Japanese companies throughout the world. Tom returned to Japan again after a few years working in the U.S. to lead the negotiations for Oriental Land Corporation to license the right to build Tokyo Disneyland.
In the U.S., Tom has represented Japanese and other Asian banks, trading companies, and auto manufacturers, among others, to make investments in the U.S.. After the financial crisis in 1997, he advised the Korean government on the packaging and sale of non-performing loans. He also ran the Asian real estate business of a major U.S. securities firm in Japan and later joined a private equity firm to invest in companies doing business in Asia. Tom brings both legal and business perspectives to every deal, having worked in both worlds.
Tom regularly advises clients on foreign direct investment, joint ventures, intellectual property licensing, theme parks, family entertainment centers, and strategic investments, with an emphasis on Asia.
In 2013, Law360 surveyed corporate in-house counsel and honored 24 attorneys, including Tom, due to his "legal know-how, communication skills and candor" in tackling the "toughest legal and business problems."
The President of the United States appointed Tom to the Japan-U.S. Friendship Commission and the U.S.-Japan Committee on Cultural and Educational Exchange. He is a trustee of the Asia Society and Chair of the Asia Society Southern California. He formerly served on the Board of Mitsubishi UFJ Securities (USA).
Awards and recognitions
2013
BTI Client Service All-Star
BTI Consulting Group
Education and admissions
Education
Japan Foundation Fellow, Inter-University Center for Japanese Studies, 1975
J.D., Duke University School of Law, highest honors, 1974
B.A., Duke University, highest honors, 1968
Memberships
Chair, the Asia Society Southern California
Fellow, the British-American Project
Former Commissioner, the Japan-United States Friendship Commission
Former Director, Mitsubishi UFJ Securities (USA), Inc. (2006-2012)
Former Member, Board of Directors, Library Foundation of Los Angeles
Former Member, Board of Visitors, Terry Sanford School of Public Policy at Duke University
Former Member, the United States-Japan Committee on Cultural and Educational Exchange (CULCON)
Founder and Former Director, the US-Japan Bridging Foundation
Trustee, the Asia Society; Member of Compensation, Global, and Audit Committees
Bar admissions and qualifications
California