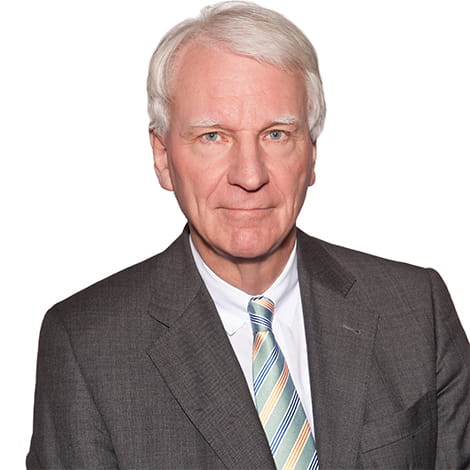 Dr. Thilo von Bodungen
Of CounselMunich
His decades of activity in national and international arbitration have made Thilo von Bodungen an arbitrator of reputation in Germany and abroad. As chairman he has written many awards, mainly in energy and construction disputes, but also in failed M&A transactions. Although both parties of an arbitration cannot leave the ring as victors, even unsuccessful parties of his core industry sectors have reappointed Thilo as arbitrator.
Education and admissions
Education
Dr. iur., LMU Munich (Ludwig-Maximilians-Universität München), 1967
M.C.L., University of Michigan
Dr. iur., University of Michigan
Representative experience
Representing a large brewery in an arbitration about the use of its name/trademark.
Gas price dispute between large German gas producers and distributors.
Advising two of the largest German electricity producers in a dispute concerning the construction of a submarine cable and cross-border exchange of electricity.
Representing two of the largest oil companies in a cross-border natural gas exploration and production dispute (one of the largest ICC proceedings on record).
Latest thinking and events