Theresa M. House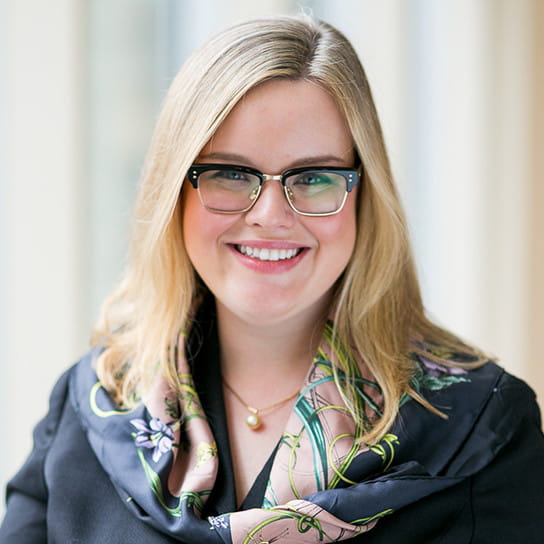 Practice Group
Intellectual Property
Theresa House is a seasoned litigator who helps companies figure out how to create, use, and protect content and data.
Theresa's practice focuses on the legal protections and liabilities arising from the free flow of information and content. This translates into three core practice areas: First Amendment/media law; intellectual property law; and data privacy and cybersecurity law. Her clients span many industries, including traditional media companies who publish on the internet, proprietary information services, cable and satellite television, books, magazines, motion pictures, and newspapers, as well as corporations whose core business is unrelated to media but need legal advice to create content and house data – without undue liability risk.
As a First Amendment/media lawyer, Theresa is a passionate advocate for free speech, handling actions involving editorial counseling, defamation/libel, invasion of privacy, freedom of information, reporter access, confidential source protection, art fraud, and political advertising.
She is also a tested intellectual property litigator, advising clients on copyright, trademark, unfair competition, right of publicity, and licensing issues. She is well-versed in issues of fair use in both copyright and trademark law, and she handles trademark search clearance advice, enforcement counseling and disputes, and proceedings before the Trademark Trial and Appeal Board.
Theresa also works with clients on legal risk assessments and mitigation strategies, developing compliance policies and managing security and privacy incident responses. A leader in her field, Theresa is often invited to write and speak on legal issues pertaining to content and data.
Theresa also routinely represents clients on general litigation matters. She handles commercial litigations, including internal investigations, and is active in pro bono service; she previously served as the firm's pro bono associate for the New York office.
Representative experience
Protecting a journalist from having to reveal confidential sources in a high-profile criminal case, making new law before the N.Y. Court of Appeals.
Counseling a media/information company in conducting a high-profile review of data privacy and security practices on a highly compressed timetable.
Successfully representing a major cable news network and its employees in defending a defamation claim, in a victory that was affirmed on appeal.
Day-to-day editorial counseling and representation of a cable news network and a major daily newspaper, including IP issues and libel defense.
Second-chairing a three-week jury trial in federal court involving First Amendment claims.
Successfully representing a news website in resisting efforts by a litigant to force disclosure of the identity of an anonymous commenter.
Counseling a nonprofit on policies applicable to storing, using, and transacting credit card information.
Winning dismissal of copyright infringement claims against entertainment company based on a popular book series and defending the victory on appeal.
Successfully persuaded the U.S. Trademark Office to recognize trademark protection for open-source computer software.
Trademark clearance and enforcement advice for global trademark portfolio of leading internet and technology company.
2010-2011
Outstanding Subcommittee Chair Award
Trial Practice Committee, the ABA Section of Litigation
Empire State Counsel
New York State Bar Association
2015-2016
Rising Star, Media & Advertising, Intellectual Property Litigation, and Intellectual Property
Super Lawyers
Latest thinking and events
Published Works
Inside Counsel
Hogan Lovells Publications
Intellectual Property Alert
Published Works
Inside Counsel
Hogan Lovells Publications
Intellectual Property Alert
Published Works
First Circuit Affirms Summary Judgment Dismissal of Libel and Privacy Claims Against Fox News: No Constitutional Malice
Media Law Resource Center Media Law Letter
Published Works
Fifth Circuit Adopts New Test Interpreting False Claim Act's First-to-File Rule
Trial Practice Committee News & Developments