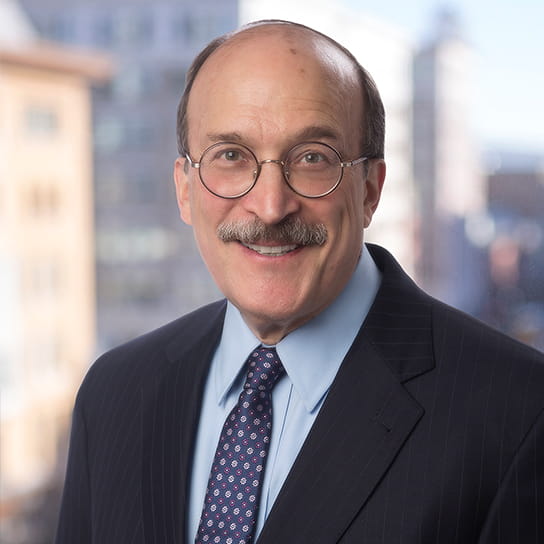 Bob Taylor is a veteran of the Department of Defense (DoD), where he served as Principal Deputy General Counsel (PDGC) of DoD from 2009 to 2017. He also spent nearly two years as Acting General Counsel.
In those roles, Bob provided legal and policy advice to leaders at the highest levels of the federal government. He also served as DoD's Deputy General Counsel (Environment and Installations) from 1995 to 2002.
During his DoD tenure, Bob developed legal frameworks for the use of cyber tools in national security matters, as well as approaches to cyber policy. He dealt with a wide range of issues, including acquisitions, international affairs, and DoD's role on the Committee on Foreign Investment in the U.S. (CFIUS). He supervised all legal work on environmental matters confronting the department, including those involving the Clean Air Act, the Clean Water Act, the Resource Conservation and Recovery Act, and the National Environmental Policy Act.
From 2007 to 2008, Bob served on the Defense Science Board Task Force on Energy Security, identifying vulnerabilities in the U.S. power grid and related national security threats. This wealth of experience gives Bob significant insight into the legal and policy issues affecting or concerning government contractors, including nontraditional defense contractors involved in innovative technologies.
Prior to (and during the breaks in) his government service, Bob had a distinguished private practice focused on energy and environment regulatory work. Since leaving DoD, Bob has been a visiting scholar at Harvard Law School for two semesters and has assisted charitable efforts in international development.
Awards and recognitions
2001-2002, 2011, 2013, 2015, 2017
Department of Defense Medal for Distinguished Public Service
U.S. Department of Defense
2019
Government Contracts
Legal 500 US
2019
Government Relations
Legal 500 US
Education and admissions
Education
J.D., Harvard Law School, cum laude, 1975
A.B., Harvard College, cum laude, 1972
Bar admissions and qualifications
District of Columbia
Representative experience
Guided the Defense Industrial Base Cybersecurity Pilot program through interagency legal review.*
Wrote successful petition for a Fundamentally Different Factors variance under Clean Water Act.*
A leader in successful interagency effort to reform security clearance procedures.*
*Matter handled prior to joining Hogan Lovells.