Tarek Eltumi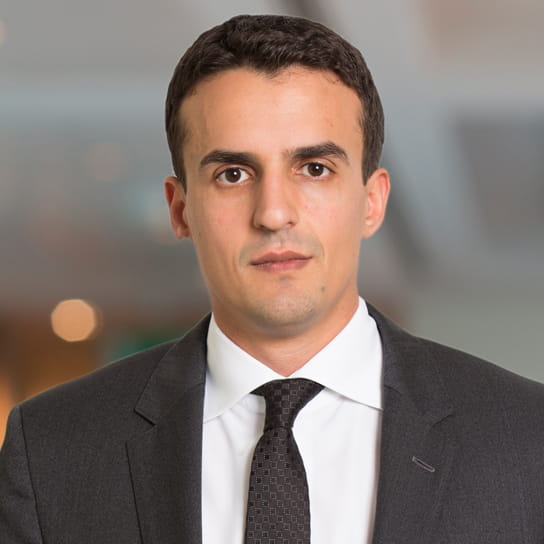 Languages
English, Arabic
Building on his prior roles as a lawyer based in Tripoli (Libya), fluency in Arabic and intimate knowledge of Libyan law and government dealings, Tarek focuses his practise on the emerging Libyan market, where he has developed a unique platform to advise Libyan sovereign entities on their international business and investment dealings.
Tarek has represented sovereign entities in complex matters in Europe, the Middle East, Sub-Saharan Africa as well as in Libya itself. These matters often range from the restructuring of high value sovereign wealth investments, infrastructure upgrade projects, internal corporate restructuring, as well as highly contentious disputes before courts and arbitrary tribunals in those jurisdictions.
Tarek has also advised on the development of legislation in Libya following the uprising of 2011, key amongst which are a new Telecommunications Law and Public Private Partnerships (PPP) Law. Tarek also advises major multi-nationals with commercial interests in various sectors in Libya such as in the oil and gas industry, construction and professional services.
Representative Experience
A major Libyan sovereign entity on the restructuring of a multi-billion dollar investment portfolio.
A major Libyan sovereign entity in relation to several high profile disputes before the English High Court.
A major Libyan sovereign entity on a multi-million dollar dispute before the ICC in Paris.
A major European bank on the first ship acquisition finance in Libya.
A major international bank on the sale of fixed income products to Libyan sovereign buyers.
A major oil and gas corporation on the suspension of its EPSA IV obligations following the 2011 uprising in Libya.
A major international bank on the first limited recourse project finance of a hotel in Libya.
2007 - 2009
Chambers & Partners, Notable Mentions - Libya
2015
Chambers & Partners, Expert Based Abroad (Libya)
2015
Legal 500 US,Libya
Legal 500
2007-2009
Up & Coming Lawyer - Libya
Legal 500
Latest thinking and events
Hogan Lovells Publications
Hogan Lovells Publications