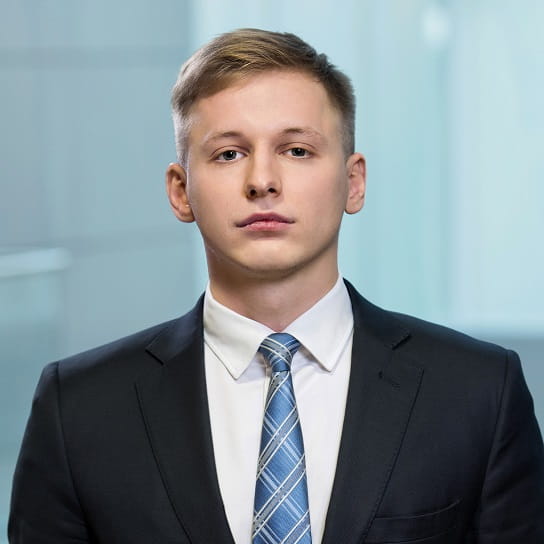 Valeriy Suvorov
AssociateMoscow
Valeriy Suvorov is a lawyer in the practice of intellectual property, media and technology at the Moscow office of Hogan Lovells. He advises clients on various intellectual property protection issues, including copyright, trademarks, know-how and patents.
Valeriy has extensive experience in privacy and cybersecurity matters assisting both local and global clients with respect to compliance with Russian law. In parallel, Valeriy focuses on IP and technology transactional work advising clients on transfer, licensing, franchising agreements, due diligence and other matters.
Apart from non-contentious issues, Valeriy is active in representing clients in course of criminal and administrative litigation related to protection of copyright and trademarks.
Education and admissions
Education
Master of Laws, Higher School of Economics, 2017
Bachelor of Laws, Higher School of Economics, 2015
Representative experience
Assisting one of the largest banks in Russia with IP due diligence (software, trademarks, patents) of a high-tech company.
Representing a well-known manufacturer of gaming software in course of numerous criminal litigations.
Advising one of the leading Internet companies in Russia in acquisition of one of the largest Internet portal in CIS.
Transaction support on acquisition of an Internet platform for marketing automation.
Advising one of the world's largest Internet companies with respect to cloud services regulation under Russian law.
Advising the biggest Russian industry company on multi-country patenting.
Representing the client in communications with enforcement authorities on data protection inquiries.
Advising clients in data protection audits and compliance with Russian law, coordinating technical compliance advice.
Advising internet companies on compliance with data localization requirements.