Arpan A. Sura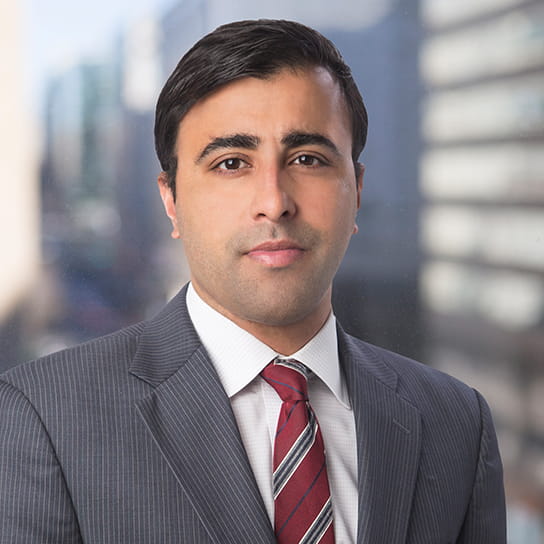 Practice Group
Regulatory
An experienced advisor and advocate, Arpan Sura represents telecom and tech clients in the regulatory, litigation, enforcement, and public policy spheres. Formerly in-house counsel at Sprint, Arpan brings a deep appreciation of the practical and commercial realities facing this dynamic industry.
Arpan's practice before the Federal Communications Commission (FCC) touches some of the most important rulemaking and enforcement proceedings affecting the Internet, including those involving 5G deployment, spectrum allocation, competition policy, net neutrality, broadband privacy, foreign investment, and the Telephone Consumer Protection Act (TCPA). As a counselor, Arpan provides strategic and operational guidance on legal issues related to mobile commerce, FinTech, privacy, cybersecurity, and consumer protection. He has advised clients on FCRA, ECOA, E-SIGN, EFTA, TCPA, GLBA, FDCPA, TILA, the Federal Arbitration Act, payment card rules, state money transmitter and debt collection laws, and enforcement activity by the FCC, FTC, CFPB, and state regulators.
Significant experience with high-stakes litigation adds an extra dimension to Arpan's multifaceted practice. At Sprint, Arpan led the company's defense of litigation and enforcement matters. Before joining Sprint, Arpan tried cases to verdict, briefed appeals, and defended government investigations at a leading international law firm. Having spent much of his college and law school days competing in national mock trial tournaments, Arpan enjoys teaching oral advocacy and the Federal Rules of Evidence to the next generation of students.
Before becoming a lawyer, Arpan worked on telecom policy issues at a grassroots organization. He graduated from William & Mary Law School and earned bachelor degrees in computer science, philosophy, and government from the University of Texas at Austin.
Latest thinking and events