Arpan A. Sura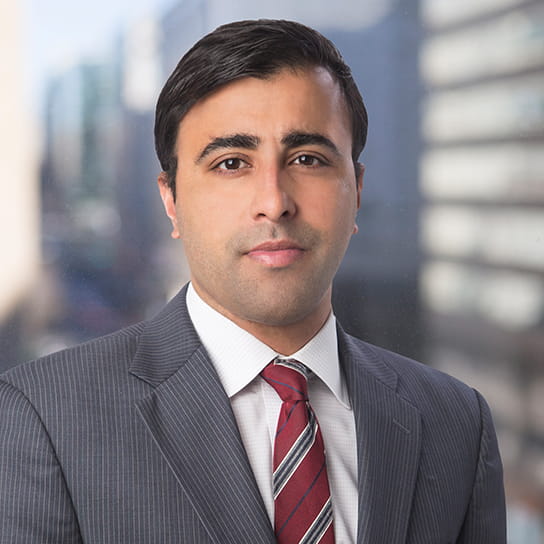 Practice Group
Regulatory
Arpan Sura is a versatile advocate and counselor who represents telecom and tech clients in the regulatory, litigation, enforcement, and public policy spheres.
Arpan's practice before the Federal Communications Commission (FCC) touches the most important issues affecting the Internet: 5G deployment, competition policy, net neutrality, broadband privacy, foreign investment, wireless infrastructure reform, the 600 MHz incentive auction, and the Telephone Consumer Protection Act (TCPA). He is involved in a variety of rulemaking and adversarial proceedings before the FCC and helps clients obtain FCC approval of major transactions.
Beyond his FCC practice, Arpan advises clients in the areas of mobile payments, FinTech, and e-commerce. He navigates lending, payments, privacy, and consumer protection laws to help clients bring next-generation services to market. His guidance is actionable yet sensitive to enforcement risk from the Federal Trade Commission (FTC), the Consumer Financial Protection Bureau (CFPB), and other state and federal regulators.
Arpan understands the practical and commercial realities facing the telecom and tech industry. Before joining Hogan Lovells, Arpan served as in-house counsel at Sprint, where he oversaw a portfolio of high-stakes litigation and enforcement matters, advised company leaders on regulatory and litigation issues, and provided thought leadership on the evolution of the legal industry.
Further underscoring the breadth of his practice, Arpan is also an experienced litigator. Before joining Sprint, he tried cases to verdict, briefed appeals, and defended government investigations at a leading international law firm. Arpan graduated from William & Mary Law School and served on the William & Mary Law Review. He earned bachelor degrees in computer science, philosophy, and government from the University of Texas at Austin.
Latest thinking and events
Hogan Lovells Publications
Global Media and Communications Quarterly