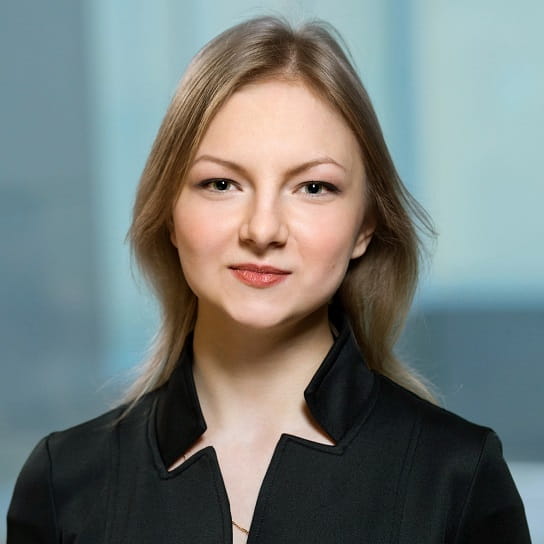 Ekaterina Strauzova
AssociateMoscow
As part of the IPMT practice, Ekaterina Strauzova advises on all aspects of contentious and non-contentious IP matters, particularly in the areas of enforcement of trademark rights and copyright, domain name disputes and transactional work.
Ekaterina also focuses on wide range of TMT matters, including TMT regulatory issues, e-commerce, marketing and advertising issues and consumers' protection.
Education and admissions
Education
Master's Degree in Law, Higher School of Economics, 2019
Bachelor's Degree in Law, Higher School of Economics, with honours, 2017
Representative experience
Advising multinational e-commerce corporation on regulations of Internet activity, advertising and marketing restrictions with respect FIFA World Cup 2018 regulations.
Advising leading CDN service company on potential online content blockings by Russian state authorities and regulation on security of critical infrastructure of Russia.
Enforcing American online social media and social networking service companies' trademark rights in domain name disputes.
Advising American fast food company in numerous disputes involving trademark and copyright infringements and unfair competition by third parties in Russia and CIS-wide.
Enforcing Japanese multination company's trademark rights against counterfeit goods through recordal of client's trademarks with the local customs registers CIS-wide.
Assisting a Danish toy production company with fighting against trademark and copyright infringements on-site and in Internet in Russia and CIS region.