Steven L. Miller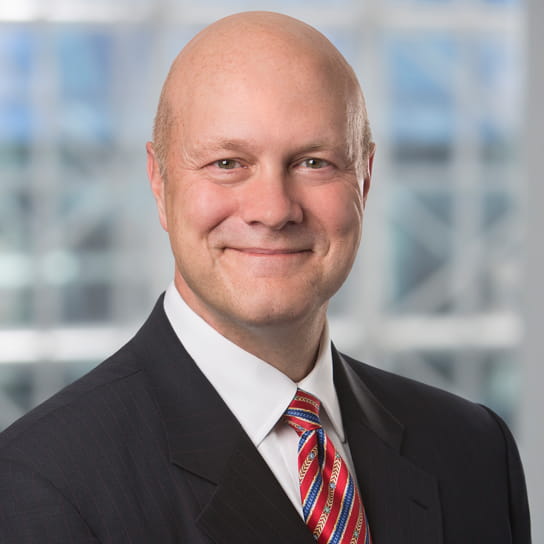 Practice Group
Regulatory
Steve Miller offers our clients a distinct blend of business and legal acumen earned, in part, over a dozen years in-house as general counsel of Constellation Energy's merchant power generation businesses, and several years in the corporate energy practices of top Washington D.C. law firms.
As senior counsel in our Washington, D.C. office, Steve concentrates on energy transactional and regulatory matters, particularly joint ventures, corporate governance structuring, nuclear power, and power project development. Valued by clients for his pragmatic and informed business approach as well as his strong team ethic, Steve "gets" the view from the inside, and relentlessly focuses on protecting and improving the bottom lines of his clients.
He honed his skills as a senior executive in a Fortune 150 energy company, providing counsel and leadership through times of exceptional growth and through challenges that included financial crises, rebuilding, restructuring, and mergers. Prior to joining Constellation, Steve represented numerous merchant energy clients in project development, regional transmission organization formation, and FERC regulatory matters. Earlier in his career, he served on active duty in the U.S. Navy's Judge Advocate General's Corps.
Since he arrived at Hogan Lovells in 2014, clients have sought Steve's help for his ability to understand what it means to be in their shoes. Whether he is simplifying complex joint venture power project structures; revising and improving corporate governance models; approaching new relationships in practical, yet sophisticated ways; recognizing easily-missed internal business and legal pitfalls; facilitating real-world business approaches to comply with government regulations; or just knowing the right questions to ask, rolling up his sleeves, and jumping into a team, Steve's knowledge, attitude, and practical experience make all the difference for our clients.
Representative experience
Advised on complex company and international joint venture issues and governance improvement initiatives for a UAE-owned energy company.
Served as Interim General Counsel for world's largest nuclear power project and created legal department improvement plan adopted by company.
Negotiated and led structuring, formation, regulatory approval, and governance implementation of several international joint power ventures.
Led negotiations and implementation of the US$4.5bn sale of 49.99 percent of a major U.S. nuclear business.
Led US$600m transaction involving the sale to a foreign company of 50 percent of a major U.S. new nuclear development business.
Advised on commercial aspects regarding first of a kind commercial non-power nuclear reactor and radioisotope production project in the U.S.
Led the purchase and integration activities of three nuclear power plants/businesses.
Latest thinking and events
Hogan Lovells Publications
Energy Alert
Hogan Lovells Publications
Energy and Export Controls Alert