Stephanie Sun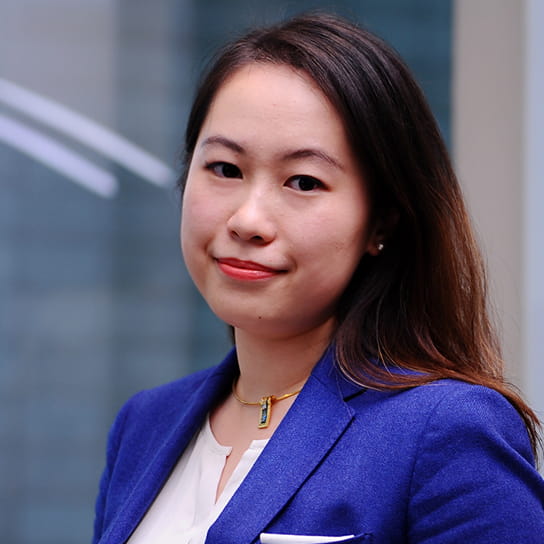 Languages
English, Mandarin
Practice Group
Litigation
Stephanie has great capacity in understanding client's concern, resolving client's issues and undertaking tasks in a discreet yet adaptive, efficient yet precise manner.With great passion in the area of dispute resolution, Stephanie has stuck to this from the very beginning of her career and has accumulated rich and practical experience by dealing with various international arbitration cases and cross-border litigations. She has advised and represented domestic and overseas clients in handling multi-jurisdictional disputes in well-known arbitration institutions. This includes China, Hong Kong SAR, Singapore, Middle East, England, Paris, Indonesia, etc.
Industry sectors include infrastructure, power, energy, international commercial trading, joint venture, engineering and construction. Stephanie was a certified litigator in a famous law firm before joining Hogan Lovells. This has enriched her insight and experience in court practice as well as other methods of dispute resolutions. Stephanie is an Associate with Chartered Institute of Arbitrators and had furthered her studies in Paris with majors in international commercial law and international arbitration.
Representative Experience
Advising a U.S. international contractor in a London-seated arbitration for a dispute arising out of back-in right in the exploitation of oil fields in China.
Representing a Chinese listed company in HKIAC arbitration with multi-party relating to a dispute over alleged defects in machinery.
Advising a Chinese steel structure company in UAE court proceedings for dispute against the main contractor over the construction of Dubai racecourse.
Advising an UK company in HKIAC arbitration for the dispute relating to the cooperative JV agreement.