Sara A. Solow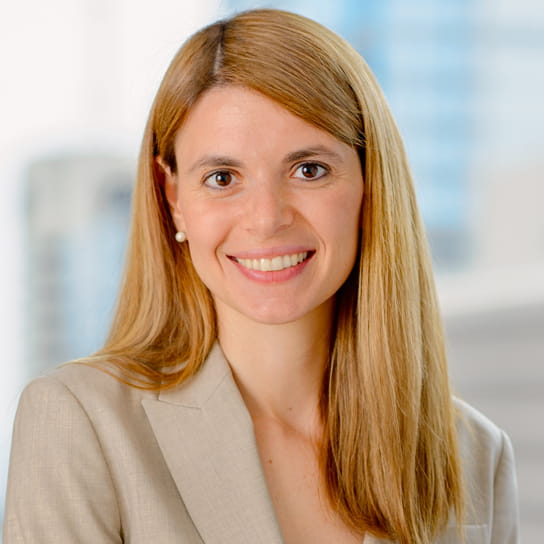 Practice Group
Litigation
Sara Solow focuses her practice on appellate litigation and helping technology businesses comply with privacy, consumer protection, and other laws. She has briefed numerous cases before the Supreme Court and the federal courts of appeals and has filed dispositive motions and pleadings in the lower courts. She has also counseled technology clients, ranging from established companies to start-ups, on complying with federal and state law and on finding creative solutions to complex problems.
Before joining Hogan Lovells, Sara clerked for Justice Stephen G. Breyer of the U.S. Supreme Court, Judge Anthony Scirica of the U.S. Court of Appeals for the Third Circuit, and Judge Michael Baylson of the U.S. District Court for the Eastern District of Pennsylvania. She also worked as a domestic policy advisor to Secretary Hillary Clinton during the 2016 campaign, covering technology and innovation, as well as other areas.
Sara graduated from Yale Law School, where she was an executive editor of the Yale Journal of International Law and a director of Yale's education clinic.
Representative experience
Represented the City of Philadelphia with respect to its "sanctuary city"-related issues, including advising on the Trump Administration's sanctuary city Executive Order.
Represented the State of Hawaii in constitutional litigation against the Executive Branch.
Latest thinking and events