Solongoo Bayarsaikhan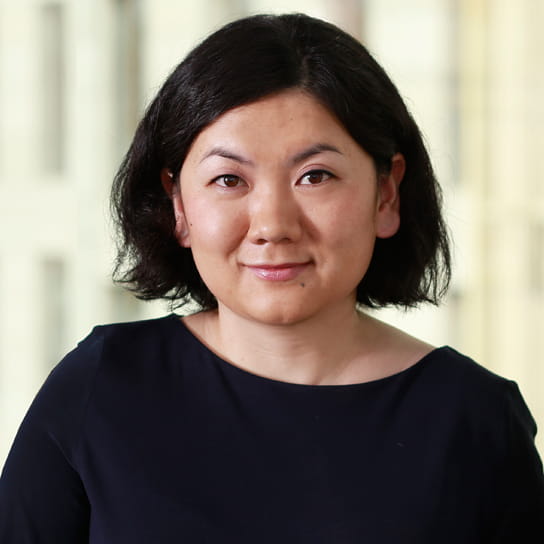 Languages
English, Hungarian, Mongolian
Associate, Solongoo Bayarsaikhan, was one of the first lawyers to join us when Hogan Lovells established its presence in Mongolia.
She advises on general corporate law, with a focus on natural resources, and banking and finance. She advises both international and domestic clients on a wide range of issues related to the general regulatory environment in Mongolia, natural resources, and financing transactions. With experience as in-house counsel, Solongoo is able to provide commercially-sensitive and practical legal advice to both domestic and international clients on complex business transactions.
Her strong analytical skills are particularly useful in drafting complex transaction documents and handling legal issues that are novel and unique to the Mongolian market. She has advised major financial institutions, development banks and Mongolian domestic banks on a wide range of issues related to financing and capital markets. Solongoo is admitted to practice law in Mongolia.
She speaks English, Mongolian, and Hungarian.
Representative experience
Advising General Electric on the financing and equity aspects of a US$122m 50MW wind farm in Salkhit, Mongolia.
Advising a major international investor on procurement and commercial law matters relating to the Sainshand Industrial Park.
Advising international financial institutions on various matters relating to Mongolian law, including on the GMRA and ISDA model documents.
Advising a Chinese bank on its financing transactions in Mongolia.
Advising Goldman Sachs on its acquisition of a minority interest in a Mongolian bank.
Advising various international development banks in secured financing transactions in Mongolia and issuing legal opinions in respect of the same.
Advising a European based metals and commodities trader on various cross-border financial leasing and convertible loan transactions.
Assisting with the establishment of an educational foundation for the first Western-style university in Mongolia.
Advising an election equipment company on its proposed transaction with the Government of Mongolia.
Advising a domestic bank in private placement of shares and raising funds.
Latest thinking and events
Hogan Lovells Publications
Client Notes
Hogan Lovells Publications
Hogan Lovells Publications
Hogan Lovells Publications
Hogan Lovells Publications
Hogan Lovells Publications