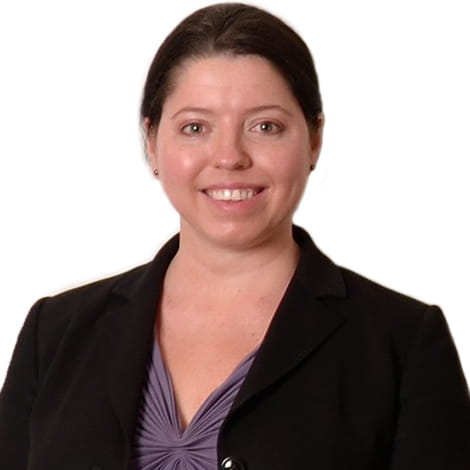 Bianca Smith-Moir
Senior AssociateLondon
Bianca's philosophy is that regulatory problems are usually 10% to do with the problem itself, and 90% to do with how you handle them. She likes to focus on spotting regulatory issues before the regulator does and helping her clients to resolve them in a proactive and commercially sensible way.
Bianca works in the financial services team at Hogan Lovells and her clients include a range of financial institutions, including banks, insurers, asset managers, investment exchanges, clearing houses, custodians and pension schemes.
Bianca helps her clients understand and comply with their obligations under UK and European financial services laws and regulations, and to spot and manage regulatory challenges before they become problems.
She also focuses on troubleshooting, and loves to help her clients find practical solutions to their day-to-day legal and regulatory issues and to respond confidently to enquiries or challenges from their regulators in a way that de-escalates friction and regulatory risk.
Bianca also helps her clients with their day to day legal needs, such as helping them to negotiate, review and update agreements with their clients and service providers and make sure that their documentation is clear, compliant and user-friendly.
Finally, Bianca's work encompasses helping clients when they want to outsource or divest parts of their regulated business, or acquire new regulated businesses.
Education and admissions
Education
Graduate Diploma in Law and Legal Practice Course, BPP University Law School, 2009
M.A., The University of New South Wales, 2006
B.A. (Hons), University of Oxford, 2005
Representative experience
Advising on the new European Benchmarks Regulation.
Assisting UK fund managers with applications to become authorized by FCA under alternative investment fund managers directive and advising regarding on-going regulatory and compliance obligations.
Preparing and reviewing commercial contracts such as IMAs, appointed representative agreements, custody and depositary agreements, distribution agreements, prime brokerage agreements, and outsourcing agreements.
Preparing and reviewing client-facing investment documentation for major UK financial institutions.
Advising on UK and European financial services law, including FCA/PRA Handbooks, MiFID/MiFID II, MAD/MAD II, UK AIFM and UK Remuneration Codes.
Assisting with regulatory due diligence and transaction documentation in relation to acquisitions and disposals of UK regulated entities.