Joel Smith

Partner Intellectual Property, Media, and Technology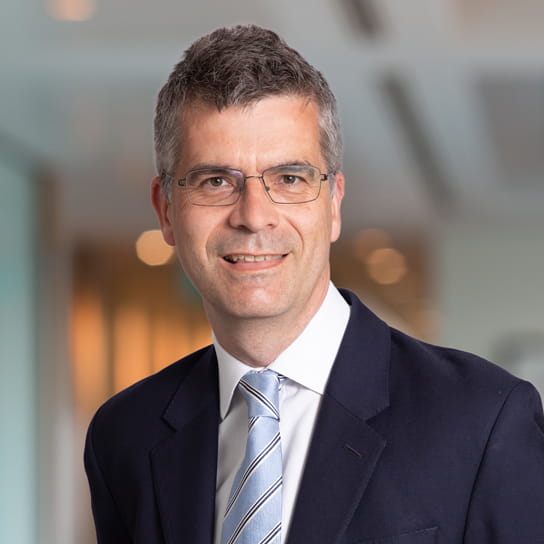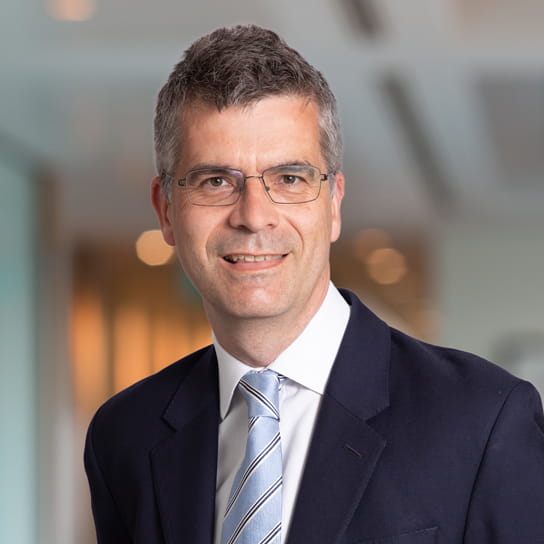 Joel works with clients to protect, commercialize and enforce rights in innovation, whether through their brands, creative works or technology. He focuses his practice upon IP litigation and also IP in the context of global transactions and commercial IP arrangements, with over 25 years of experience across both contentious and non-contentious IP, including heavyweight trial, deal and counselling roles.
As a seasoned IP litigator, he has acted in IP disputes in the IPEC, High Court, Court of Appeal and Privy Council, particularly concerning trade marks, GIs, copyright, designs, database rights, trade secrets and confidential information. He advises clients strategically, with a view to achieving a mutually satisfactory commercial resolution, often without the need for litigation. He focuses upon key industry sectors, particularly FMCG, media, technology, life sciences, agribusiness, financial services, automotive and energy. He also advises upon advertising and allied regulatory issues.
Joel is a leader upon M&A transactions, projects and other major commercial IP arrangements in which IP plays a pivotal role, particularly complex collaborations, research partnerships, licensing and technology transfer. He has significant experience in agri and plant biotech involving plant breeders' rights, patents, royalty-collection schemes and GMOs.
Joel joins from heading the UK IP team in another global law firm, with experience spent in Hong Kong, Milan and Sydney.
Described by World Trademark Law Review as "an IP expert at the top his game," Chambers recognizes him as a "thoughtful and strategic litigator," while Legal 500 says he has "an encyclopaedic knowledge of IP and whilst ruthless in litigation matters, is extremely calm, considered and reassuring."
Representative experience
Acting for Intuit in a cross-border dispute with Expensify, involving defending a claim by Expensify in the UK High Court for passing-off over use of the "QuickBooks" name.
Acting for Frazer-Nash in trademark infringement and passing off proceedings in the High Court over the shape of the London taxi cab with Geely (London Taxi Company).
Acting for Casio in dispute with Sekonda over the Illuminator brand for chronometers in Europe.
Acting for Zeebox on resolving its global dispute with Zee TV over the name of this second screen app and trademark proceedings in the UK, U.S., Australia, and 15 other jurisdictions.
Acting for Sky in complex claim against DSWC over misuse of customer data involving trial in High Court, including search orders, interim injunctions, and freezing injunctions.
Acting for The Financial Times in a brand-licensing transaction over partnering with Wilshire to launch a new set of FT-branded indices, metrics, and analytics for investors.
Acting for BAT in its strategic R&D collaboration with Organigram, a leading Canadian cannabis licensed producer, to develop next-generation adult cannabis products.
Acting for Itochu on the acquisition of the Paul Smith brand in Japan, including negotiating design access and manufacturing arrangements.
Acting for Genesiscare in a unique collaboration deal with the University of Oxford over cancer treatment and research, with the first MRI Linac scanner installed in the UK.
Advising Scott Rudin on the rights from Harper Lee's Estate to "To Kill A Mockingbird" for competing UK/Ireland theatre productions opening in breach of copyright exclusivity.
Education
Conversion Law Course, University of Sydney, 2015
Diploma in Advocacy, Nottingham University, 2000
Diploma in Intellectual Property Law, University of Bristol, 1997
L.P.C., College of Law, Guildford, 1994
B.A./M.A., Gonville & Caius College, Cambridge, 1993
Bar admissions and qualifications
Solicitor, England and Wales
Solicitor Advocate, England and Wales
New South Wales
Memberships
Freeman of City of London Solicitors' Company
Webinar
Day 1: 19 October 2022 | 8:00 a.m. - 9:15 a.m. (BST) | Day 2: 20 October 2022 | 8:00 a.m. - 9:15 a.m. (BST)
Webinar
Wednesday, 02 March 2022 | 9:00 AM – 10:00 AM EST | 2:00 PM – 3:00 PM GMT | 3:00 PM – 4:00 PM CET