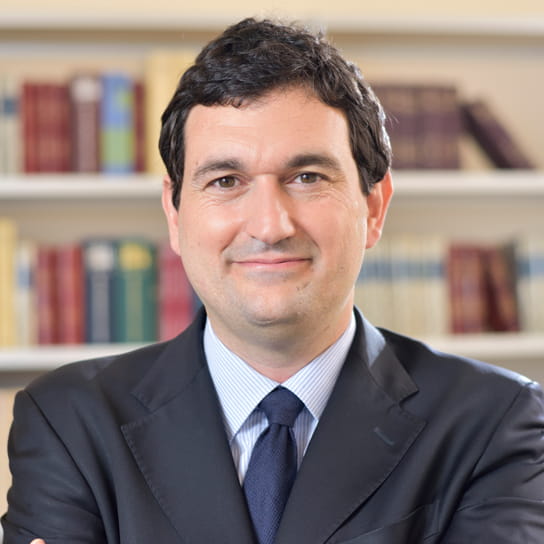 Simone Cucurachi
Senior AssociateRome
Back from the US where he obtained a Master of Laws from the University of Pennsylvania, since 2006 Simone Cucurachi has developed his understanding advising international clients in entering and struggling into the Italian market assisting them in setting-up their operations in Italy as well as in a wide range of domestic and cross-border corporate M&A transactions in industries as diverse as energy and infrastructure, food and life sciences.
No matter what is at stake, if it has to do with corporate law issues in Italy, whether it comes to incorporate new companies, purchase or dispose of businesses, reorganize group activities and operations also by way of merger or demerger, create joint ventures or set up the corporate governance, international clients can always count on Simone's knowledge of the Italian way of doing business. Simone's commitment and ability to translate his legal knowledge into suitable commercial solutions is appreciated by some of the firm's key clients who enjoy his aptitude in anticipating and helping them solve the broad range of challenges they face in the Italian market. Simone is member of the American BAR Association and of the Italian LLM Association.
Education and admissions
Education
LL.M., University of Pennsylvania Law School and Wharton, Philadelphia, USA, 2006
Master in International Commercial Law, University "La Sapienza", Rome, 2004
Law degree (cum laude), University "La Sapienza", Rome, 2003
Memberships
ABA (American BAR Association)
ALMA (Italian LLM Association)
Representative experience
Advising a major U.S. pharmaceuticals company in the Italian aspects of the reorganization preceding the disposal of its sales and distribution business in Western Europe.
Project manager and legal coordinator for Kuwait Petroleum International affiliates on their acquisition of Shell's retail, supply, distribution, logistics and aviation fuel business in Italy.
Advising SABMiller on the disposal of the distribution group of its subsidiary Birra Peroni, to an Italian group active in the supermarket and distribution business.
Assisting global multinational oil company in the disposal of its retail business across Italy.
Advising U.S. pharmaceuticals and technology companies in the start-up phase of their businesses in Italy.
Latest thinking and events