Siegrun Müller, LL.M. (Bristol)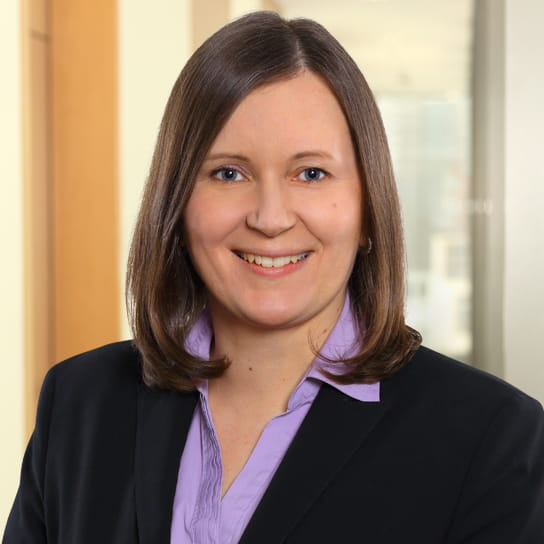 Languages
English, French, German
With over 10 years' experience in real estate transactions and commercial lease agreements; Siegrun is highly regarded for advising banks and national and international investors in real estate issues. In particular, she advises her clients with regard to drafting, reviewing and settling property purchase and commercial lease agreements.Siegrun studied law at the University of Heidelberg in Germany. Afterwards, she studied in Bristol, England where she was awarded her Master of Laws degree. She also worked for an international real estate investment company where she mainly advised closed-ended real estate funds.
Representative Experience
Advising ICredpartner S.à r.l. & Saphir S.E.C.S on the sale of a logistics portfolio.
Advising a Luxembourg special fund managed by IVG Institutional Funds GmbH on the sale of the 'Hackesches Quartier Berlin'.
Advising EstCapital on the acquisition and sale of the 'Muratti-Höfe', Berlin
Advising IVG Institutional Funds GmbH on the acquisition of the object 'Palais am Pariser Platz' in Berlin.
Advising Deutsche Telekom AG/Corpus Sireo Asset Management GmbH on a portfolio sale (41 commercial properties) ('Projekt Octopus').