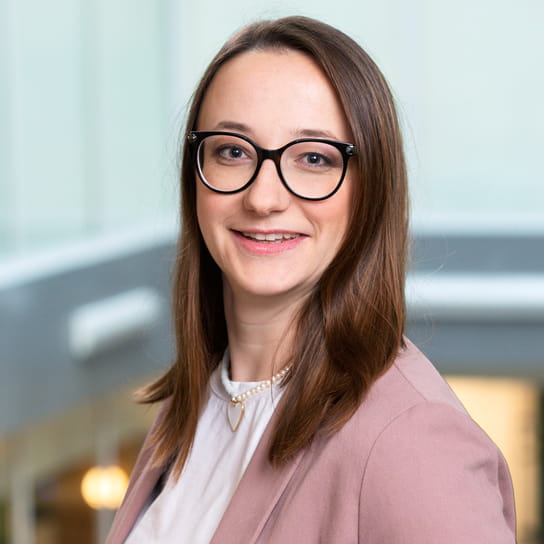 Serafima Pankratova
Senior AssociateMoscow
Serafima Pankratova is a unifirm and versatile lawyer in the corporate / commercial practice with extensive expertise in commercial and regulatory matters. Additionally, she covers employment matters in the Moscow office of the firm.
Serafima advises on various types of commercial contracts including distribution, supply, services, collaboration, support and maintenance and other aspects of business relations. Her experience includes a number of high profile contracts in industries, including media, communication, consumer, retail, energy, banking, education, petrochemistry. Simultaneously, Serafima advises on an ongoing basis on Russian regulatory matters including licensing, authorisation and compliance requirements. She has a broad experience in advertising and consumer protection matters.
Historically, Serafima covers a full range of employment work, including recruitment, termination and post-termination issues (including management dismissals), outsourcing projects, employment aspects of M&A transactions, all types of share plans, incentive arrangements and general advisory work (also covering employment disputes).
Awards and recognitions
2020-2021
The Best Lawyers in Russia, Regulatory Practice
Best Lawyers
2020
Employment (Russia), Recommended
Legal 500 EMEA
2019-2020
TMT (Russia), Recommended
Legal 500 EMEA
2020
TMT (Russia), Rising Stars
Legal 500 EMEA
2019
TMT (Russia), Next Generation Partner
Legal 500 EMEA
Education and admissions
Education
Law degree, with honors, Moscow State Institute of International Relations (MGIMO-University), 2007
Representative experience
Advising large online retail service on e-commerce regulatory and consumer protection issues and on launching new product categories on the marketplace in Russia
Advising Dow Jones on the regulatory, contractual and employment matters related to sale and complex restructuring of Vedomosti, one of the most prominent business newspapers in Russia
Advising global leaders in computer software and hardware on import and distribution in Russia of the products containing encryption.
Advising Marriott Group on corporate, employment, registration and regulatory matters related to establishment and management of hotels in various Russian regions.
Advising HBS (Host Broadcast Services), the exclusive broadcaster of FIFA, on corporate structuring and contractual matters in relation to 2018 FIFA World Cup and 2017 FIFA Confederations Cup
Advising Texas Instruments International (U.S.A.) on various day-to-day regulatory, commercial and employment matters in Russia.
Advising HBS (Host Broadcast Services), the exclusive broadcaster of FIFA, on corporate structuring and contractual matters in relation to 2018 FIFA World Cup and 2017 FIFA Confederations Cup