Dr. Sebastian Pläster
Senior Associate
Hamburg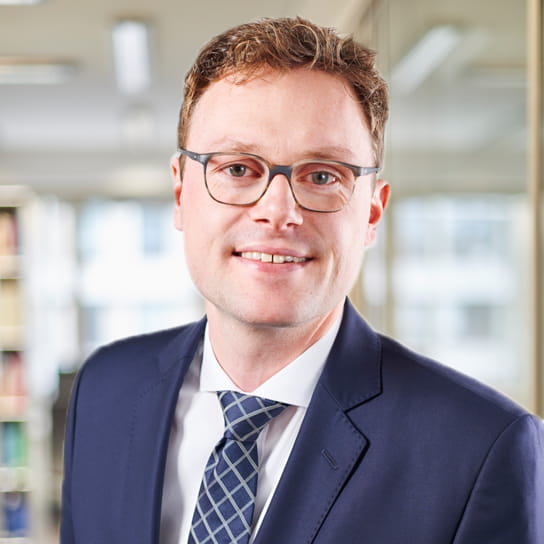 Languages
English, German
Sebastian Pläster advises clients on domestic as well as cross-border M&A transactions. Moreover, he advises on all matters of corporate law (including capital markets law aspects and corporate litigation). More recently, he developed a particular passion for the venture capital sector.
Prior to joining Hogan Lovells in 2014, Sebastian worked for one of the leading German corporate law boutique firms for over two years.
Sebastian focused on corporate law from the time he started studying at Bucerius Law School in Hamburg and at the University of Sydney. He worked as a research assistant at the Institute for Corporate and Capital Markets Law at Bucerius Law School (chaired by Professor Dr. Rüdiger Veil). As part of his legal traineeship, Sebastian spent seats with the corporate law senate at the Higher Regional Court of Hamburg and with an international law firm in London. For his PhD thesis, comparing shareholders' fiduciary duties in German and British law, he conducted research as a visiting scholar at the University of Cambridge for several months.
In a ground breaking judgment for the corporate finance landscape, the German Federal Court of Justice drew upon an article co-authored by Sebastian half a dozen times, overruling contradicting case law established by numerous regional courts as well as Higher Regional Courts (case no. II ZR 124/08).
Representative experience
Advising a trading company on the comprehensive organizational restructuring (change of legal form/hive-down of several business units into individual subsidiaries).
Advising a real estate development company on the phased acquisition of a majority holding in a competitor.
Advising a public-sector company in a complex dispute with a private investor of a common joint venture (public private partnership) in the infrastructure sector.
Advising shareholders of Volkswind GmbH on largest portfolio sale in German onshore wind power to date to Axpo Power AG in auction process (including carve-out).
Advising Repower GmbH on the sale of a projected gas and steam turbine power plant to STEAG.
Advising an energy company on the hive-down and subsequent disposal of a gas and electricity contract portfolio.
Advising the founder of a group of companies from the fintech sector on the defense of directors' liability claims and on his withdrawal from the companies.
Advising Danfoss on the entering into a joint venture with Bosch in the field of compressor technology.