Sari Bourne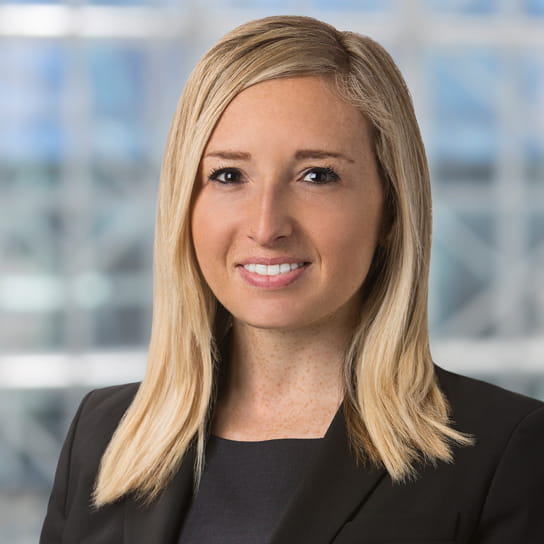 Practice Group
Regulatory
Sari Bourne understands how to work with companies at all stages of development. She provides legal advice and support to clients regarding investigational and approved products.
As a Bay Area native and Stanford graduate, not only is Sari experienced in communicating with the agency generally concerning investigational products — including responding to information requests — but she also counsels companies regarding promotional strategies for these products. Once products are approved, Sari assists companies in developing compliance policies, reviewing promotional materials, responding to FDA communications including warning letters, and protecting market exclusivity and patents.
In addition to advising drug and biologic companies, Sari also counsels cosmetic companies, particularly on labeling requirements and promotional claims.
Previously, Sari clerked at the Department of Health and Human Services and worked at a global biopharmaceutical company. She has also worked on medical device and food issues in the Washington, D.C. office of another firm and is active in the Food and Drug Law Institute.
Representative experience
Conducted internal investigation of a major pharmaceutical company involving alleged off-label promotion and the False Claims Act.
Performed several due diligence reviews for the acquisition of drug products, with a focus on evaluating cGMP deficiencies.
Served as attorney on a Promotional Review Committee (PRC) of a medium pharmaceutical company.
Analyzed FDA state laws and regulations concerning registration, listing, and change of ownership issues.
Counseled clients on lifecycle management strategies, including patent submissions, and protected indication carve-outs.
Advised companies on categorization of drugs for purposes of the Medicaid Drug Rebate Program rebate formula and the Veterans healthcare Act of 1992.
Assisted a major pharmaceutical company with a comprehensive review of all promotional materials in dissemination for a broad range of drug products.
Drafted policies regarding nonclinical and clinical trials, and corporate promotional compliance policies on topics such as sales trainings.
Latest thinking and events
Hogan Lovells Publications
Hogan Lovells