Sanford (Sandy) M. Litvack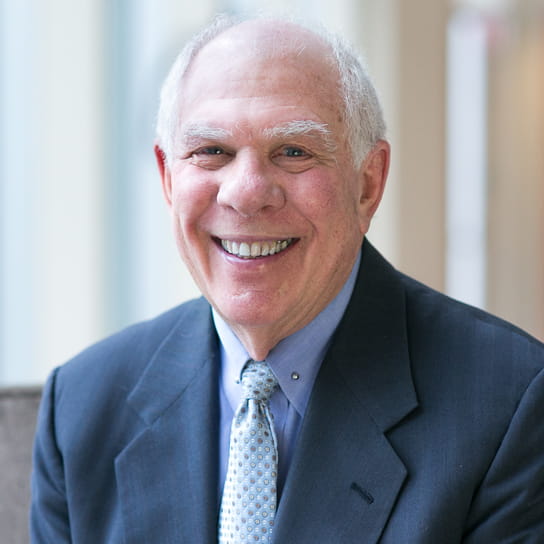 Practice Group
Litigation
Sandy Litvack is a litigator who is comfortable in both the courtroom and the boardroom.
As the former general counsel of the Walt Disney Company and a fellow in the American College of Trial Lawyers, Sandy understands legal problems from the standpoint of both the trial lawyer and the corporate client. Sandy was also the chief of corporate operations and vice chairman for Disney and brings that perspective to each case and issue he faces.
Having tried virtually every kind of corporate issue, Sandy's substantive experience has been in the antitrust area, where he served as Assistant Attorney General in charge of the Antitrust Division of the Department of Justice under President Carter. In addition, he was selected by President George W. Bush to serve as a member of the Antitrust Modernization Commission.
Because of his boardroom experience, Sandy is often called upon to advise directors and lead internal investigations. As a former member of the boards of directors of Disney and Hewlett Packard, among others, he has first-hand experience, from the standpoint of a director, in dealing with sensitive issues and investigations. As a result, he is a key resource for companies embarking on these kinds of difficult issues.
His ability to approach every issue with the background of a general counsel, a businessman, and a director gives Sandy a unique perspective.
Representative experience
Represented entertainment companies in major copyright and trademark cases, including claims under the Lanham Act and common law.
Represented DHL Airways (now ASTAR) in a life-and-death struggle to retain its operating certificate as an air carrier, against FedEx and UPS.
Represented an accounting firm in a suit claiming that the audit work performed did not comply with applicable auditing and accounting standards.
Represented several former officers and directors of a bankrupt insurance company in claims by the commissioner of insurance.
Represented an auto company in defending a claim of antitrust violations by one of its dealers.
2016-2017
Antitrust: Civil Litigation/Class Actions
Legal 500 US
2010-2013
New York Super Lawyers, Metro, Antitrust Litigation
2011-2013
Who's Who Legal: The International Who's Who of Business Lawyers, Competition Section
2009-2010, 2012
Antitrust
Legal 500 US
2006-2008
Media and Entertainment: Litigation
Chambers USA
2005-2008
Southern California Super Lawyers
2006-2008
The Best Lawyers in America, Antitrust Law
Latest thinking and events
Published Works
12 Sedona Conf. J. 227