Sam Welch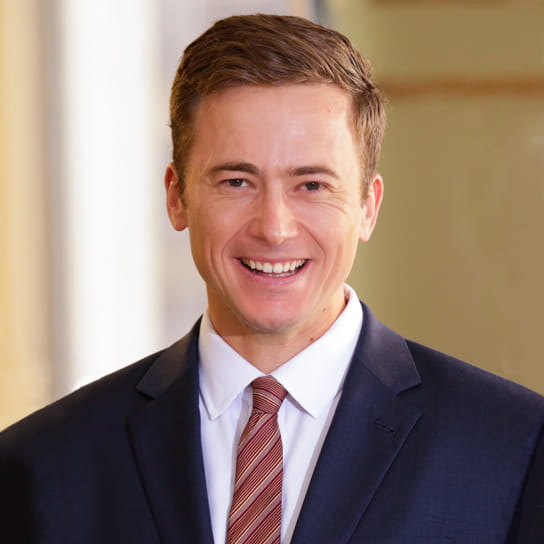 Languages
English, Spanish
Practice Group
Litigation
Sam Welch works efficiently, calmly, and creatively in high-pressure situations—like internal investigations—to deliver confident guidance and high-quality work product to clients from all over the world. Whether working on international tax and cartel investigations, data privacy issues, or representing executives, attorneys, and companies from the technology, apparel, life sciences, and investment industries, Sam enjoys tackling complex problems, delivering straight-forward, simple answers, and developing strong working relationships with his clients and co-workers.
Since joining the San Francisco office as a summer associate in 2013, Sam has worked closely with partners across California. He also serves as the Northern California office's pro bono associate and maintains an active pro bono practice that has allowed him the opportunity to argue in state and federal courts across the state. In law school, Sam served on the Board of Advocates and received top honors in Privacy Law, Video Game and Social Media Law, and Intellectual Property in the Entertainment Industries. Sam grew up in the Sierra Nevada mountains and still enjoys guiding white-water rafting trips and running on the weekends.
Representative Experience
Assisting on internal investigations for a Fortune 500 company relating to alleged violations of the FCPA in Africa (no charges were brought).
Assisting on internal investigations for a Fortune 500 company relating to tax accounting and reporting deficiencies in the United States.
Representing former chief legal counsel for biotech investment firm during DOJ and SEC investigations into alleged tax violations.
Representing Fortune 500 tech company in criminal tax investigations across Europe with complex issues relating to foreign convictions and disclosures.
Assisting with a cartel internal investigation involving an international bank, seven regulatory bodies, and a transatlantic team of lawyers.
Obtained lenient sentence for former confidential informant and indigent immigrant in federal extortion proceeding.
Obtained one of the largest settlements in many years for a former inmate suing the California Department of Corrections in the Eastern District of California.
Latest thinking and events
Published Works
Bloomberg BNA White Collar Crime Report