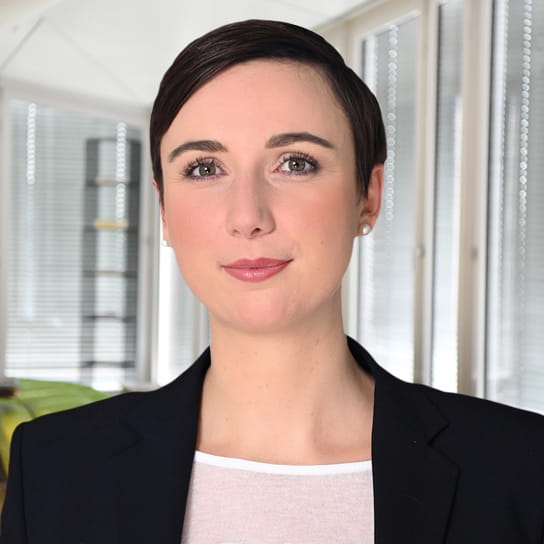 Sabrina Smyczek is a patent engineer absolving her training to become a German and European Patent Attorney at Hogan Lovells. She advises clients in all technical aspects of patent law with a focus on patent infringement and validity proceedings.
Sabrina combines comprehensive scientific knowledge and deep understanding of complex technical issues with legal expertise in intellectual property law. She supports national and international clients in litigation proceedings and provides her technical expertise to the legal attorneys at our firm in all business areas.
Sabrina studied physics and specialized in medical physics in her master's degree. She prepared her master's thesis in the area of radiation therapy technology at the West German Proton Therapy Centre in Essen (WPE). As a part of her training to become a Patent Attorney, Sabrina is currently studying "Law for Patent Attorneys" at the distance university Hagen in addition to her job with us.
Education and admissions
Education
M.Sc., Heinrich Heine University Düsseldorf, 2018
Bachelor of Science, RWTH Aachen University, 2015