Sabrina Handke
Senior Associate
Munich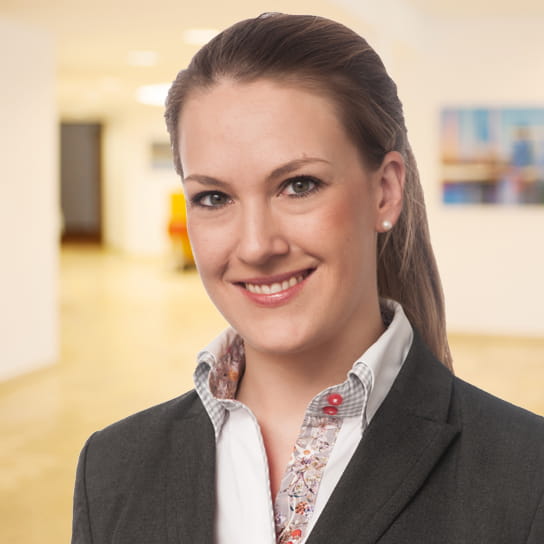 Languages
English, French, German, Italian
Sabrina Handke (née Schafberg) has been advising in the field of real estate for several years. She offers a pragmatic solution approach for all legal matters related to real estate.
Sabrina is highly knowledgeable and experienced in the structuring of complex real estate transactions. Besides real estate transactions in form of asset or share deals, Sabrina advises in all legal matters of real estate related day-to-day business. In addition to commercial lease law, this comprises in particular building law aspects as well as property and asset management contracts. Her clients are national and international enterprises, investors, banks, and insurance companies.
Sabrina studied law with an additional qualification in economics at the University of Bayreuth. Sabrina already worked for Hogan Lovells in the offices in Munich and Washington, D.C., before and during her legal traineeship at the Munich Court of Appeals.
Representative Experience
Advising GE Capital on the largest sale of commercial real estate since 2007 with a volume of €24.7bn.
Advising Ergo on the financing of the development project "Schwabinger Tor" in Munich with a credit volume of €388m.
Supporting HIH on the sale of the "Atrium" in Munich with a purchase price of approx. €100m.
Latest thinking and events