Ashley Romanias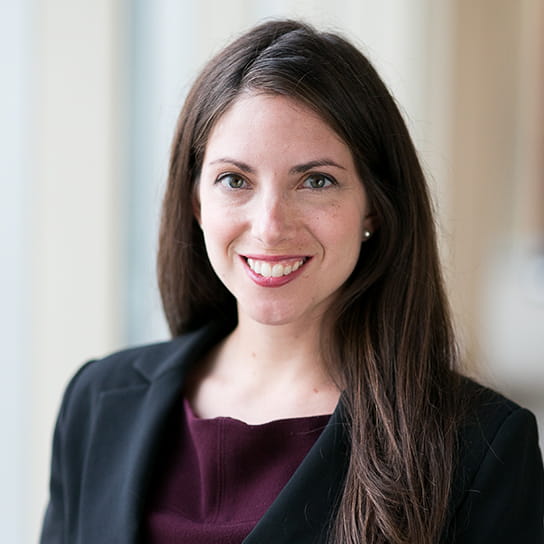 Ashley Romanias focuses her practice on employee benefits issues in mergers, acquisitions, carve-outs, and other corporate transactions. With a diverse background in employment and employee benefits law, Ashley is well-positioned to address complex transactional issues from multiple angles.
She has experience with executive employment, change in control, and severance plans and agreements, and is committed to providing clients with advice that is practical and straight to the point.
Ashley is also a huge proponent of pro bono work. She actively works on employment and employee benefits matters for nonprofit organizations of all shapes and sizes.